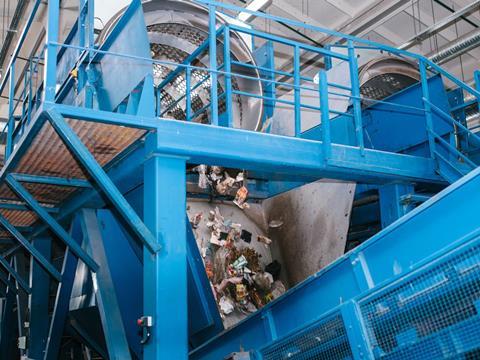 The RecyClass Conformity Assessment Scheme has received a positive evaluation by the European co-operation for Accreditation (EA), meaning it can now apply for accredited Recycled Plastics Traceability Certification.
The application procedure was overseen by BELAC, the Belgian Accreditation Body, and evaluated via the EA, which regroups all the Accreditation Bodies from across Europe. The RecyClass initiative apparently received a positive evaluation as a scheme based on product certification (ISO/IEC 17065) following the European Accreditation Procedure for the Evaluation of Conformity Assessment Schemes by EA (EA-1/22).
According to RecyClass, this means its Certification Bodies can now start the application procedure to be accredited for Recycled Plastics Traceability Certification according to ISO/IEC 17065 standard.
RecyClass says that the evaluation is an "important milestone" for its overarching objective to drive harmonisation for plastics recycling and circularity in Europe. It adds that the approval "officially attests" to the standards, operational procedures, and impartiality of the RecyClass scheme.
Paolo Glerean, chairman of RecyClass, explains: "It is a clear signal to all the actors of the value chain who are searching for a reliable and credible scheme to certify the circularity of their plastic products.
"This positive evaluation will bring more transparency on the market and give confidence to both downstream and end-users. We are convinced that such a robust tool will constitute major support for the companies willing to substantiate their commitment on the use of recycled plastics."
RecyClass is a scheme that verifies and certifies the origins and recycled content of plastic products, including packaging. The cross-industry initiative defines a product as recyclable if it can be collected, recycled in a commercially available process, used in the manufacture of new products, and sorted in an aggregated stream, with different rankings based on quality grades and input materials.
Last year, more independent third-party auditors joined the scheme, bringing the total number to twenty-five in March 2021 ands doubling its capacity to certify recycled plastic content.