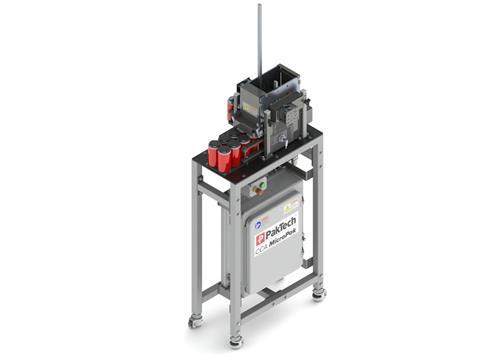 PakTech has released the CCA MicroPak can carrier applicator in an extension of its line of handle applicator machines, reportedly capable of handling up to 60 can handles per minute.
Apparently designed as a scalable solution for emerging brands and startups, the applicator measures approximately 61cm x 46cm and is therefore anticipated to allow manufacturers operating in smaller spaces, such as microbreweries and mobile canning operations, to expand their production lines. It reportedly complies with standard EU voltages and runs on under 1CFM of air.
The machine is also compatible with standard can sizes of 12oz and 16oz, according to PakTech, and its ability to apply 60 handles every minute is thought to lower the costs of labour while optimising operational effectiveness.
It is said to have been designed to be durable and therefore sustainable, with the company's applicator machines expected to remain in operation for over 15 years.
Back in 2019, Valco Melton unveiled its EcoStitch all-electric applicator for handle patch formation and attachment, bottom paste and bottom patch reinforcement, and bag seam gluing in paper bag manufacturing.
More recently, KHS developed a glued-in process to apply handles to rPET containers for the home care and food sectors, aiming to ensure the recyclability of the entire pack.
Another development by PakTech saw the production of PakLock, a child-resistant rigid pack for CBD products with child-resistant properties made of recycled HDPE.