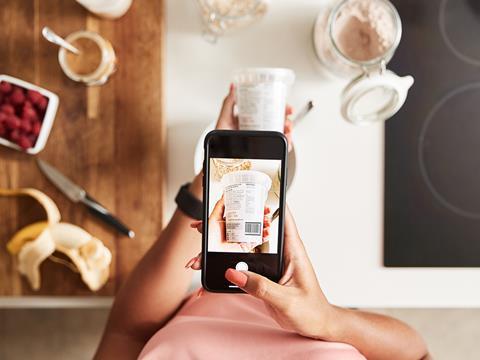 Digital experiences studio Appetite Creative released the results from its survey on connected packaging experiences. The studio surveyed 257 executives in the UK and Spain about their views on connected packaging, gathering data from a range of sectors including marketing, retail, FMCH and automotive.
Reportedly, 54% of those surveyed claimed to have connected experiences in their marketing plans, and 53% of respondents reported that the amount they have spent on connected packaging until today has not exceeded £15k. Meanwhile, 59% said that they wanted to boost overall investment in digital marketing spend this year, with 40% planning to do this up to £15k, and only 26% willing to increase annual spend by as much as £30k.
The majority (80%) of respondents reported seeing the value of connected packaging in terms of boosting the sustainability credentials of companies, and 85% believe it will become progressively more important for the packaging industry during and after 2022. 58% of those surveyed believe that the reason behind this is that connected packaging will come to be the main way to communicate directly with consumers, whereas only a quarter of respondents attribute its increasing relevance to promoting customer loyalty.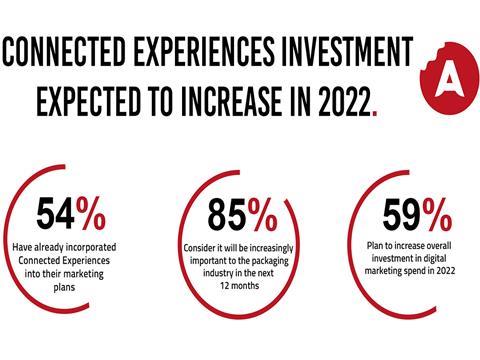 "It's clear that connected packaging experiences have reached a tipping point and are becoming an increasingly important part of the marketing mix for brands and packaging producers," said Jenny Stanley, Managing Director at Appetite Creative. "As an efficient and cost-effective way to collect data, develop products and communicate directly with customers in real time, as well as a simple way to improve sustainability credentials, connected packaging has never been so valuable and in demand."
But, according to the survey, less than half (41%) of respondents are actually preparing to have a connected packaging campaign in 2022. Christmas, however, seems to be a good time for connected packaging experiences, with executives reporting that they would consider having one with a festive theme in their marketing campaigns.
The survey revealed that one of the key reasons respondents see value in connected packaging has to do with the fact that it offers a way to educate and connect with customers sustainably- although less than half (49%) of those surveyed agreed with this. To an even less extent, respondents reported seeing the value in connected packaging because it enables them to engage with their customers directly and helps them communicate their company's news and convey relevant information. Providing data that is both GDPR compliant and that has the potential to influence marketing and product decisions is another factor that some respondents reported viewing as adding value to connected packaging.