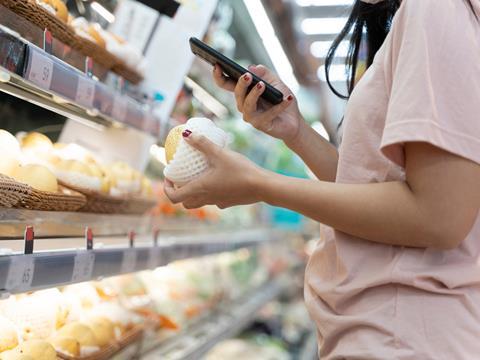 Unitag.io, a provider of QR code solutions, has announced a strategic partnership with PiQR.io. The collaboration aims to bring security and copy detection into mainstream QR coding used in the packaging industry, revolutionizing the level of security and authentication confidence with which the brands engage with their customers and unlocking new opportunities for seamless consumer experiences, the partners claim.
While QR codes have become an integral part of modern marketing and product packaging, enabling businesses to bridge the gap between the physical and digital realms they are also popular amongst counterfeiters. With this partnership, the companies seek to combine their expertise and innovative approaches to deliver state-of-the-art secure QR code solutions with unprecedented accessibility to all Unitag.io users.
Vincent Biret, managing director of Unitag.io, stated, "We are thrilled to team up with PiQR.io in this exciting venture. Together, we are poised to transform the packaging industry by leveraging the power of QR codes. Our mission is to empower brands to engage with their customers in a more interactive and personalized way, ultimately enhancing customer experiences and driving business growth."
PiQR.io, an implementer and integrator of anti-counterfeiting solutions in packaging, commenting on the new collaboration, said: "Partnership with Unitag.io can leave a mark in the world of anti-counterfeiting. Our vision is to stop the abuse of QR codes by counterfeiters. By integrating copy-protection technology with Unitag's QR code platform, we aim to redefine the accessibility and standards of QR code security.
"We want to democratize the authentication of the product for all final consumers. Our joint efforts will empower brands to deliver captivating and value-added experiences to their customers at unprecedented ease of use and costs, while also unlocking valuable data insights," according to Peter Kostur, managing director of PiQR.io.
This partnership will enable brands to leverage the full potential of QR codes in their packaging, including dynamic content delivery, product authentication, loyalty programs, and real-time consumer engagement, they say. With PiQR's enhanced copy-protection, consumers can confirm the authenticity of the QR code on their packaging and access detailed product information, promotions, instructional videos, and more.
With this mutual technological development, the companies hope to enable copy protection via QR codes for more than 10,000 business users towards the end of this year, just by clicking a button in their current QR code generator platform. Printing of these Protected Identity QR codes is compatible with Flexo, Offset, Digital or even selected inkjet printing technologies, they claim.
Unitag.io and PiQR.io are confident that their collaboration will inspire and empower Brand owners to share more digital value with consumers without the complexity and costs of conventional anti-counterfeiting or serialization solutions.
This article was created in collaboration with AIPIA (the Active and Intelligent Packaging Industry Association). For a full update on active and intelligent packaging, come along to the AIPIA World Congress (co-organized by Packaging Europe) in Amsterdam on 14-15 November. The only smart packaging event covering the entire technology spectrum, the World Congress is a meeting place for the global active and intelligent packaging industry where brand owners, innovators, and other stakeholders can network and see and discuss the latest trends and innovations. Register to attend here.