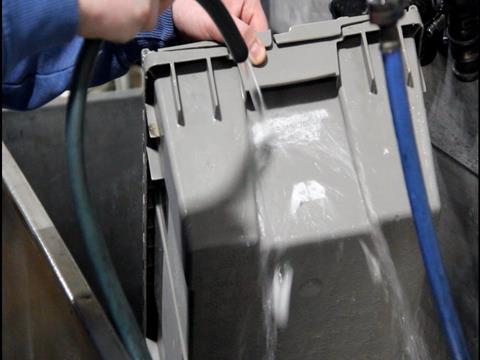 MAX International Converters, Inc. unveils MAXDLF, which it claims is a "world first" dispersible, liner free direct thermal label.
According to the company, MAXDLF is cellulose based and made of finely ground tree pulp. It is reportedly non-toxic, biodegradable, and 100% recyclable as it dissolves in water of any temperature within 30 seconds without leaving any residue or paper pulp behind.
The company adds that MAXDLF will be available in standard 80mm, 58mm and 40mm widths, as well as multiple industry-standard lengths.
Mike Vigunas, president at MAX International, comments: "MAXDLF transcends current labelling options: with MAXStick we eliminated the liner from landfills, now with MAXDL we eliminate the label as well."
MAXStick is the company's "signature product", allegedly as the first liner-free direct thermal repositionable label on the market. These labels use a proprietary adhesive formula that, according to the company, makes it removable and restickable, while also being recyclable, silicone free, and BP-free.
"We will continue to release new products under the Transform 2025 initiative in the coming months.
"These new products will reflect our values as we work with suppliers and customers to provide environmentally sustainable Liner-Free label products."
MAX International's Transform 2025 initiative is intended to be consistent with the UN's 2030 Agenda for Sustainable Development.
In January, Avery Dennison released what it claims is the first commercially available direct thermal paper label to contain recycled post-consumer waste.