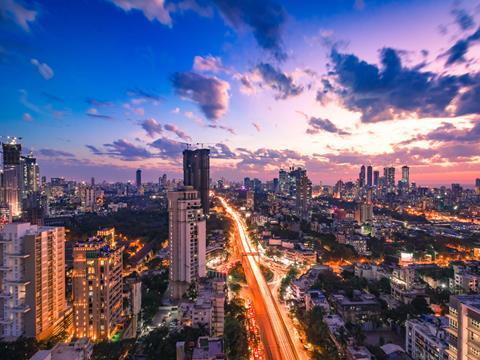 AIPIA is pleased to announce its collaboration with IppStar, a member of the IPP Group and THREEFOLD, to organize a one-day event dedicated to the Active & Intelligent Packaging sector, its development in India, and how it can impact sustainability issues in South Asia. The conference, called Pack.Nxt, will take place at the Lalit, Mumbai on 18th January 2024.
The PACK.Nxt conference will provide a holistic look at the needs of the market from the brand owners' perspective and the solutions and technologies on offer from the leading players. It will present actionable insights into key segments, trends, drivers, competitive landscape, and factors that are playing a substantial role in the Indian and South Asian markets smart for authentic and sustainable, packaging solutions and systems.
Conference topics will include brand authentication, condition monitoring, and active & intelligent packaging that contributes to the safe delivery of authenticated products leading to safety, security, and customer engagement. While it will be aimed primarily at the food, beverage and pharmaceutical industries issues such as authentication, track & trace, supply chain security and the avoidance of waste are highly relevant to other verticals as well.
Andrew Manly, communications director of AIPIA commented, " We are delighted to be working with two of the most experienced event organizers in the market. IppsStar has more than 40 years of experience in the packaging sector. It has organized almost 40 events for the print and packaging sector in India. THREEFOLD is a leading conference and event organizer with a track record of successful events."
"India is set to be one of the biggest markets for smart packaging technologies and the packaging sector is expected to grow at a CAGR of 12 percent to reach a value of US$76 billion by 2025. Both Government and Brand Owners are keen to make sure counterfeiting and gray market issues are addressed and consumer safety improved. So the time is absolutely right to elevate the profile of these technologies across South Asia."
Naresh Khana, managing director of IppStar explained. "The Active and intelligent packaging market in India was valued at USD 1.2 billion in 2020 and is projected to reach USD 2.1 billion by 2026, growing at a CAGR of 9.5 percent. Government policy is also supporting this development with regulations on traceability of pharmaceutical products particularly important."
"AIPIA is the leading association globally for smart technologies so it was an obvious choice to ask them to work with us and help to attract the best possible speakers and technologies. We are very excited at the prospect of bringing Pack.Nxt to India. The country and the region are hungry for knowledge about Smart Packaging technologies and we expect huge interest from Brands, supply chain actors and technology providers," he added.
To learn more about speaking and sponsorship opportunities contact naresh@ippgroup.in (+9811172224), Rohit Dewan, Project Director rohit@threefold.in (+9811152332), or andrew@aipia.info
This article was created in collaboration with AIPIA (the Active and Intelligent Packaging Industry Association). For a full update on active and intelligent packaging, come along to the AIPIA World Congress (co-organized by Packaging Europe) in Amsterdam on 14-15 November. The only smart packaging event covering the entire technology spectrum, the World Congress is a meeting place for the global active and intelligent packaging industry where brand owners, innovators, and other stakeholders can network and see and discuss the latest trends and innovations. Register to attend here.