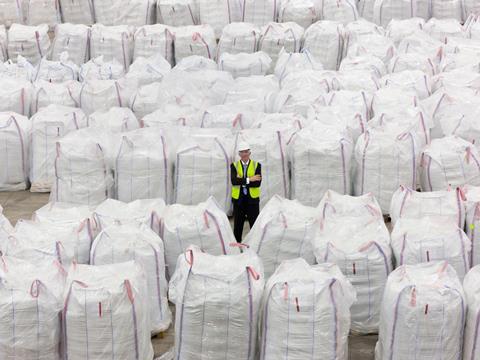 GreenDot and Synextra have announced a strategic partnership to expand and combine their knowledge and capabilities for the plastics recycling markets.
The collaboration between GreenDot and Synextra will focus on the preparation of feedstock for chemical recycling and high-quality mechanically recycled compounds.
The joint end goal of GreenDot and Synextra is to provide a holistic solution for recycling the widest possible range of plastic waste, focusing on those waste streams that are not suitable for mechanical recycling.
The companies hope that, through a range of solutions of mechanical and chemical recycling on an industrial scale, they will be able to return plastic waste currently lost from the value chain back into the recycling loop.
"Together with Synextra, GreenDot is looking forward to continuing closing the loop for difficult-to-recycle plastics packaging. Jointly, we will accelerate the development of our activities in sorting and improving quality plastics recycling at scale," comments GreenDot Group CEO Laurent Auguste.
"GreenDot is executing its development plan as planned, which includes being present and developing recycling plants in Europe's major economies, based on a vertical integration from feedstock preparation to recycling," continues Auguste.
"Synextra has developed expertise over the past several years in plastic waste sorting, mechanical recycling and supplying feedstock to chemical recycling plants. Synextra is currently supplying some of the largest plants under operation in Europe. Accessing and integrating this experience and expertise of Synextra within GreenDot enables both companies to accelerate the circular economy development," according to Fabio Mosca, Synextra's CEO.
"We are very proud to be a part of the GreenDot team and we are looking forward to the further development and growth in the circular plastics space," continued Mosca.
If you liked this article, you might also enjoy:
The L'Oréal approach to packaging sustainability
What steps is Apple taking to make its packaging more sustainable?
How did Brazil achieve its 100% aluminium can recycling rate – and can it be replicated in the EU?
Experts have their say on the EU's Packaging and Packaging Waste Directive revisions