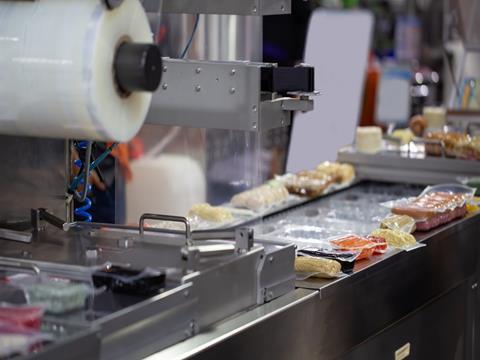 Under the brand name NexisCode, Flint Group Packaging Inks has launched a new range of chlorine-free heat sealable coatings for the European market, designed for film, paper, and aluminium applications.
The range reportedly includes solvent-based coatings that are sealable against soft and hard aluminium, as well as polyolefin and PET films. The company is also offering a portfolio of paper packaging structures that it says are fully re-pulpable in post-consumer recycling processes.
On the recycling potential of the range, Stephen Butler, product manager at Flint Group Flexible Packaging in Europe, comments: "Many brands and corporations are seeking to eliminate polyvinyl chloride from their packaging due to concerns about its impact on the recyclability of packs, as well as the environment.
"When PVC is mechanically recycled in today's typical recycling stream, the high processing temperature can cause degradation of the resin into smaller chlorinated components, which can impact the quality of the resulting recyclate."
As such, the chlorine-free range from Flint Group is designed to address this barrier to recycling and is identified as the company as a key part of its commitment to offer sustainable solutions to its customers.
Flint Group claims the coatings work with monomaterial packaging structures designed for recycling infrastructures, allowing the heat-sealing that also achieves a reduction in total packaging weight. The coatings also offer lower thermal sealing properties, apparently enabling their use in temperature-sensitive packaging applications.
In addition, the range offers printing process versatility, as it is apparently suitable for rotogravure, flexographic, and coating applications, according to Flint Group. The company adds that the range allows both peelable and non-peelable formats for tear performance with different substrates, as the use of various binder technologies helps to ensure enhanced suitability.
Flint Group says that the coatings range is compliant with the European food contact regulations, with some of its products designed for direct food contact. The range is allegedly defined as low migration due to its particular chemical composition.
Previous coating innovations from Flint Group include TerraCode, a water-based ink and coating range for paper and board packaging applications.