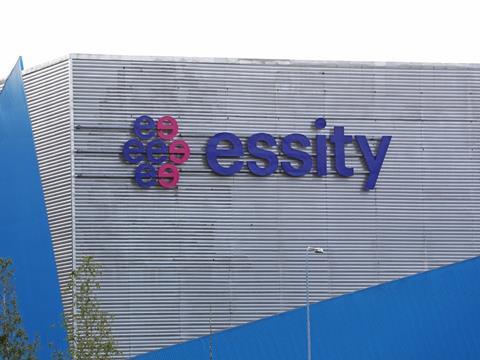 Essity is set to launch a pilot project at its facility in Mainz-Kostheim, Germany, which will involve replacing natural gas with green hydrogen to enable allegedly CO2-free tissue production.
The Mainz-Kostheim site will test the extent to which green hydrogen represents a viable alternative to natural gas without compromising product quality in the tissue production process. This will involve an initial installation period and re-build of the facility's paper machines.
Following this, Essity says it intends to gradually add green hydrogen to its energy supply. The company has set the target of running the drying hood of the paper machine on 100% green hydrogen by autumn 2022.
So-called green hydrogen uses renewable energy to power the electrolysis of water and is viewed by some as an important solution for achieving carbon neutrality across various industries as its only by-product is oxygen. It is an alternative to grey hydrogen, which is produced using fossil fuels and can release greenhouses gases back into the atmosphere, and blue hydrogen, which captures and stores emissions, although there are still some challenges involved in scaling green hydrogen.
Essity's initial investment in the pilot is approximately €4 million.
Magnus Groth, president and CEO of Essity, comments: "We will be the first in the world to use green hydrogen for tissue production.
"We are creating a sustainable process that is setting a new benchmark for the industry."
Essity has set the target of net-zero emissions by 2050. As part of this commitment, the company recently invested in a tissue machine running on a "fully geothermal" steam drying process at its Kawerau production site in New Zealand – the first of its kind, Essity claimed at the time.
Beginning in 2020, Essity is also involved in a pilot scheme with its Tork brand and McDonald's Germany to turn beverage, milkshake, and ice cream cups into hygiene paper.