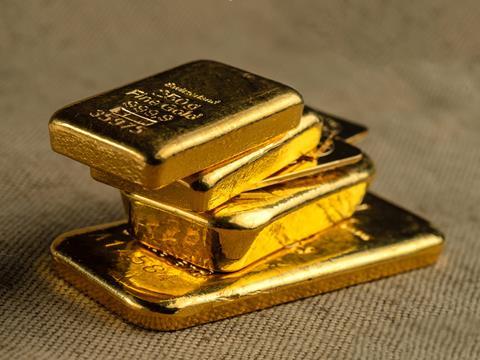 Digimarc Corporation, a longstanding AIPIA member, recently announced a major new contract to protect the authenticity of precious metals and building materials and guard the integrity of a national deposit return system (DRS) for recycling food and beverage containers.
The 5-year contract with an international solutions provider is worth more than $32 million, with the potential to grow significantly based on other optional programs in 2024 and beyond. Under the deal, the Digimarc Illuminate platform will protect the authenticity of gold, silver, platinum, and other precious metals as well as key building materials used in commercial construction.
From the packaging sector perspective, the contract also marks the company's entry into a new market by guarding the integrity of a DRS scheme, combining Digimarc's expertise in both anti-counterfeiting and recycling to support the increased circularity of these containers.
"This exciting opportunity reflects the reputation for security, scalability, and trustworthiness we have earned through our work with the world's central banks, combined with the proven power of our technology to fight counterfeits and improve recycling in the commercial world," said Riley McCormack, CEO at Digimarc.
"Moreover, these programs embody who we are and our commitment to changing the world by promoting a prosperous, safer, and more sustainable planet. This contract expands Digimarc's reach in the security printing world, opening a large and exciting new market segment for our Illuminate platform," he added.
As well as providing anti-counterfeit technology for central banks for many years, in the commercial realm, Digimarc has provided product authenticity solutions for the pharmaceutical, tobacco, and other industries for many years, it says.
Digimarc has been a major partner in the development of Holy Grail 2.0 a landmark recycling programs in Europe aiming to improve plastics recycling at scale and overcome the limitations of today's optical sorting technologies.
The scheme is seen as a potential step-change improvement in the quality and quantity of recyclate. With this announcement, the company is set t expand its involvement in the global recycling effort by protecting the integrity of the DRS program.
"Our commitment to product authenticity and environmental sustainability has never been stronger, and we're thrilled that our new customer shares the same enthusiasm for leveraging our world-leading product digitization platform to ensure the integrity of every transaction," McCormack continued.
This article was created in collaboration with AIPIA (the Active and Intelligent Packaging Industry Association). For a full update on active and intelligent packaging, come along to the AIPIA World Congress (co-organized by Packaging Europe) in Amsterdam on 14-15 November. The only smart packaging event covering the entire technology spectrum, the World Congress is a meeting place for the global active and intelligent packaging industry where brand owners, innovators, and other stakeholders can network and see and discuss the latest trends and innovations. Register to attend here.