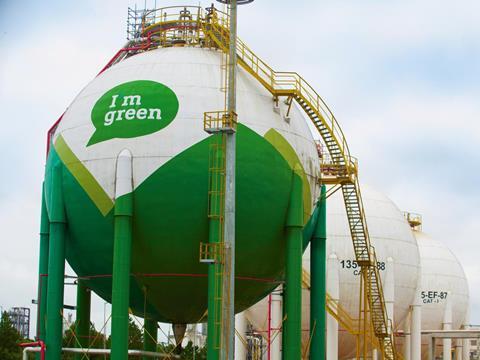 Braskem has invested US$ 87 million in additional production capacity at its bio-based ethylene plant located in the Petrochemical Complex of Triunfo, Rio Grande do Sul, Brazil.
The investment, which constitutes an expansion by 30% of Braskem's overall production capacity, aims to meet the growing global demand for bio-based products. The plant will now produce around 200,000 to 260,000 tons of product per year.
Braskem claims that its bio-based ethylene is made from "sustainably sourced, sugarcane-based ethanol which removes CO2 from the atmosphere and stores it in products for daily use."
The initiative comes as part of the company's ambition to increase the production of biopolymers to one million tons by 2030, and to become carbon neutral by 2050.
"The expansion of bio-based ethylene capacity reinforces Braskem's commitment to sustainable development and innovation, and proves the success of the strategy we engaged in thirteen years ago, when we launched the world's first bio-based polyethylene production at industrial scale, with proprietary technology," says Walmir Soller, VP for Europe and Asia.
Braskem says that each ton of plastic resin made from renewable feedstock represents the removal of 3 tons of CO2 from the atmosphere. Since the plant's beginning in 2010, more than 1.2 million tons of 'I'm green' bio-based polyethylene has been produced. The company claims that the recent increase in production capacity will remove approximately 185,000 tons of CO2 equivalent per year.
If you liked this article, you might also enjoy:
The Lidl approach to packaging sustainability
How did Brazil achieve its 100% aluminium can recycling rate – and can it be replicated in the EU?
Experts have their say on the EU's Packaging and Packaging Waste Directive revisions
A deep dive into the most important packaging sustainability trends and solutions