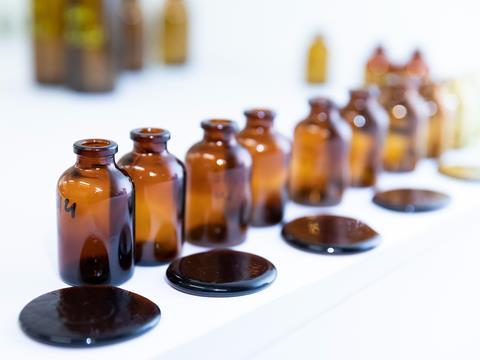 Bormioli Pharma has announced a series of collaborations aimed at improving the performance and sustainability of glass used for pharmaceutical applications, including a research programme for enhancing the resistance of bottles to chemical contents and reducing the carbon footprint of glass production.
Birmioli Pharma and IMEM-CNR will fund a three-year PhD scholarship for the development of new external and internal coatings, which will aim to increase the chemical and mechanical performance of glass.
Additionally, the company will work with IMEM-CNR on what it calls an innovative treatment to make Type II soda-lime glass bottles more resistant to aggressive pharmaceutical formulations, which will apparently boost the stability of the contents.
Birmioli Pharma is also working with Glass Futures, a UK-based project that is geared towards developing glass production processes with low CO2 emissions. The project is set to last for ten years.
As part of the collaboration between Birmioli Pharma and Glass Futures, a pilot furnace is set to open in the UK dedicated to the experimentation and application of technologies developed by the partners.
Andrea Lodetti, CEO of Bormioli Pharma, comments: "In a celebration year for glass, we are ready to confirm our role as innovators in the industry, with several concrete research and development initiatives.
"This commitment is all the more important in a sector such as pharmaceuticals, where glass must not only contain, but also protect the therapeutic efficacy, and where the constant increase in production requires a serious rethinking of our responsibilities towards the environment."
Birmioli Pharma has committed to manufacturing 50% of its products using materials with low environmental impact by 2025. The company has previously released a bottle made from 100% pharma-grade rPETcertified for food contact and with the same performance features as its virgin counterpart, which it claimed at the time was "the first sustainable plastic packaging solution for the pharmaceutical industry".