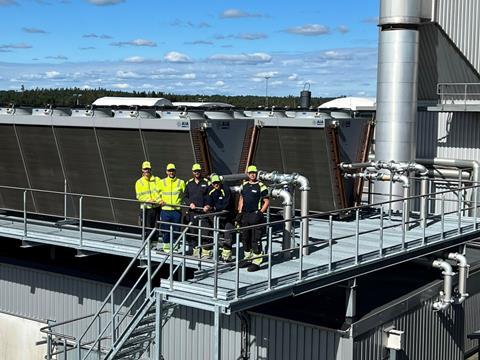 Ardagh Glass Packaging – Europe (AGPE) has invested in two water reduction projects based in Sweden and Poland in a move anticipated to cut down on its water usage by a third – contributing towards its targeted 26% decrease in water intensity by 2030.
The Closed Loop Water Cooling Process in Limmared, Sweden saw the company install a two-step, closed-loop air- and water-cooling system into its production process. Now the plant uses air for cooling instead of water from the nearby river, which has reportedly reduced its surface water usage by 66% in comparison to 2021.
Meanwhile, independent closed-loop systems for clean and dirty water were installed in Ujscie, Poland in the Water Reduction Project. This replaced the use of local groundwater to cool AGPE's IS machines and has apparently reduced water usage by 25%.
Both projects recently won the 2022 Glass Focus Sustainable Practice award. It is also hoped that the reductions will also optimise efficiency in the company's glassmaking process.
"We're delighted with the progress made thanks to these initiatives: within two years we have been able to significantly reduce our water footprint, bringing us close to achieving our 2030 target," said Annelene Ikemann, sustainability director at Ardagh Glass Packaging – Europe. "We will continue to focus on water as a resource and further reducing usage across all our facilities."
Stora Enso recently completed its own project to modernise the wood handling process at its Imatra Mills units, which is anticipated to reduce its reliance on process water.
Perstorp has also invested in a project set supply its Stenungsund facility with wastewater from a nearby municipal treatment plant; the transition is hoped to save an annual 1.1 billion litres of fresh water.