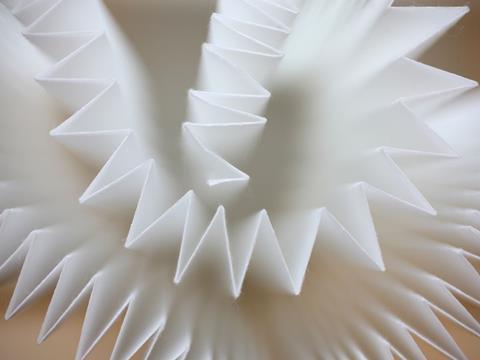 Ahlstrom-Munksjö has expanded its range of release papers based on renewable fibres for pressure sensitive adhesive (PSA) silicone coatings.
According to Ahlstrom-Munksjö, the ACTI-V product family includes supercalendered Glassine release papers based on proprietary technology, ensuring the highest efficiency and reliability in silicone coating. ACTI-V Industrial products are suitable for double side silicone coating and reportedly feature ideal dimensional stability for highly technical release liner applications.
Ahlstrom-Munksjö says that the SILCA product family, primarily manufactured to suit the needs of North American markets, comprises both Glassine and SCK (supercalendered kraft) release papers. In addition, this range includes the HPL (High Performance Liner), which apparently combines the surface performance of Glassine with yield of SCK.
The company adds that the SILCO product family incorporates Clay Coated release papers for direct silicone coating, as well as Machine Glazed and Machine Finished papers. These are designed as a base for poly-coating, according to Ahlstrom-Munksjö.
Ahlstrom-Munksjö explaisn that these release papers are suitable for a range of PSA release liner applications, including PSA labelling to speciality tape, medical, industrial, or PSA Graphics applications.
Ahlstrom-Munksjö also offers LamiBak silicone base papers designed and certified for food contact and baking products, as well as a selection of Glassine, SCK and CCK liners for use in the manufacturing of fibre composites materials.
Marco Troglia, vice president of release liners at Ahlstrom-Munksjö, comments: "Thanks to several release paper manufacturing sites in Europe, North America, and South America, we can offer global reach, opportunity of backup, and higher security of supply to the PSA industry worldwide.
Marco Martinez, product and sustainability manager of release liners at Ahlstrom-Munksjö, adds: "All Ahlstrom-Munksjö's release papers are produced from renewable and responsibly sourced natural fibers. Our portfolio includes product options based on bleached, unbleached, and post-consumer recycled fibres."
Last year, Ahlstrom-Munksjö announced PureBarrier, a monomaterial oxygen barrier technology reportedly made of 100% cellulose fibres.