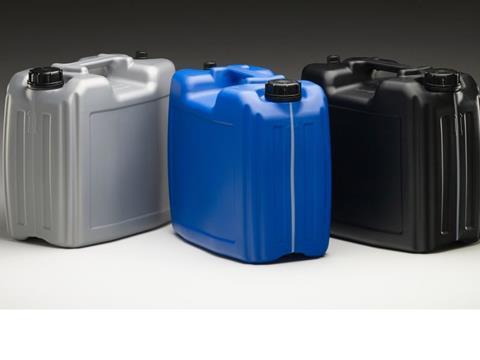 RPC Promens Industrial Jagtenberg has launched a UN approved container ideal for the packaging of liquids which require easy and even emptying, such as lubricants and coolants.
The new 20 litre Can with Air Vent is blow moulded in robust HDPE and combines a modern appearance with a variety of convenience features for the end-user.
An air vent at the back of the container lets air into the can to make the pouring process as even and simple as possible. In addition, the design of the opening enables users to empty the entire contents, while a recessed handle in the base further assists with pouring.
The large wide handle means the container is easy to carry even when wearing protective gloves. For enhanced safety, a tamper- evident cap is standard.
The rectangular design creates a modern appearance, enhanced by grooves along the sides, which also provide added strength and stability. At the same time, the container fits into the standard racking used in most workplaces, while recesses in the base provide optimal and stable stacking.
The 20 litre Can with Air Vent is available in black, blue and silver as standard with other colours available on request. It has undergone independent testing for UN certification for the carriage of hazardous goods. The container is also fully recyclable.
More info: