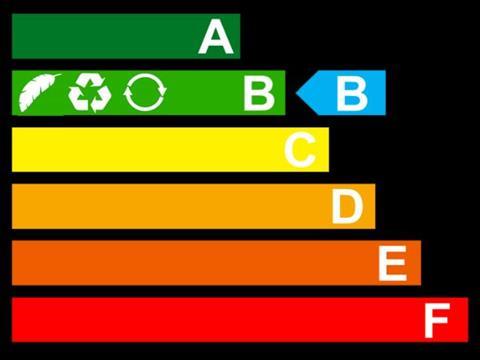 RPC Design has created a grading system that provides an easy visual guide to the sustainability credentials of each new pack it creates.
The department already uses a special sustainability checklist for all its projects to ensure it is designing for the circular economy, taking into account factors such as lightweighting, reuse, and the incorporation of recycled material, as well as the overall recyclability of the finished pack.
To represent all these factors visually, RPC Design has adopted a similar approach to the energy and efficiency rating used for products such as electrical appliances, boilers and double glazing, with a series of bars of various lengths and colours.
The grading scale is based on the widely-used Recyclass system, developed by the Plastics Recyclers Europe organisation, which provides very good definitions of how recyclable a piece of packaging is on a scale of A to F. As this is not the only factor in developing the most sustainable packaging solution, addition symbols for lightweighting, reuse and recycled material have been devised and incorporated into the grading system.
"Our new grading scale enables customers to see very easily how we have considered all the options in making their product more 'circular', particularly in terms of its suitability for recycling," explains RPC Design Manager Brian Lodge.
"It also helps us to identify areas during the design process where earlier decisions may have impacted on the overall sustainability of the pack and therefore make adjustments to further improve its environmental profile."