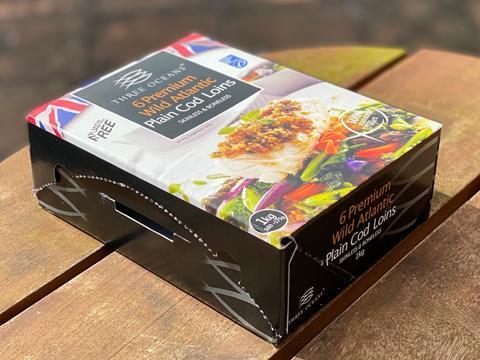 REELbrands, Swanline and SPP Labs have collaborated to bring to market a range of plastic-free, fibre-based barrier coated boards which they claim has the potential to replace plastic-coated packaging.
The range includes a clay-coated white GC1 and GC2, an unbleached kraft, and what the companies say is one of the "world's first" food-safe coated black boards, which is sheeted at Swanline's facilities in the UK.
The range is complemented by a variety of specialist solidboard grades, which are laminated by Heathpak; the UK's only BRC accredited solidboard laminating facility. The entire range is sealed on the reverse with SPP's new SeerPak micro barrier coating technology.
The partnership claims that, in addition to being plastic-free, the FSC/PEFC certified range is also 100% recyclable, biodegradable, and compostable. Meanwhile, the new solutions reportedly possess high grease resistance and water barrier properties, while also being BPA and PFA free.
"Since the launch of our Cygnus range within the display and packaging sectors, we have seen increasing demand for new materials which can out-perform plastic and provide minimal impact on profit and planet.
"This exciting partnership with REELbrands and SPP Labs is a continuation of this journey to help fulfil demand as retail groups and brands move away from plastic packaging," commented Nick Kirby, CEO of Swanline Group.
Chris McNeill, COO at REELbrands, added: "This is a very exciting development for us to help fresh, chilled, frozen produce, hot food service, and many other demanding end-use sectors replace plastic-coated packs with easy-to-recycle alternatives whilst endeavouring to provide cost neutrality and often total cost savings during these challenging economic times, backed by a reputable BRC-accredited UK manufacturing network."