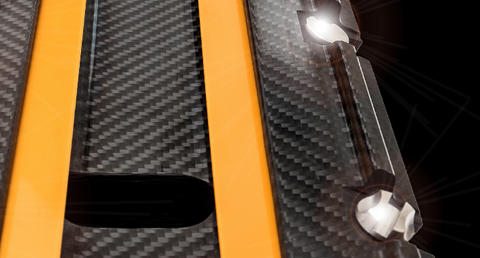 In its quest to continue providing tag and label printers with innovative doctor blade advancements, Flexo Concepts® will introduce a new refinement to its doctor blade MicroTip technology at Labelexpo Europe 2017.
The modification to the revolutionary MicroTip design doubles the tip's stiffness at the contact point to further enhance metering precision on high line screen anilox rolls. An improvement to the manufacturing process also produces a smoother contact edge, eliminating start-up lines which have plagued non-metallic doctor blade users for years. Early lab and field testing has yielded positive results and the company is excited to share its latest doctor blade innovation with the European label printing market.
Since its release to the market in 2013, the TruPoint Orange® polymer doctor blade with a MicroTip has been endorsed by numerous press manufacturers and is currently shipping as the standard blade on many new machine installations. This year at Labelexpo, Orange will be featured on equipment by AB Graphic, Cartes, Domino, Edale, Focus, Werosys and others.