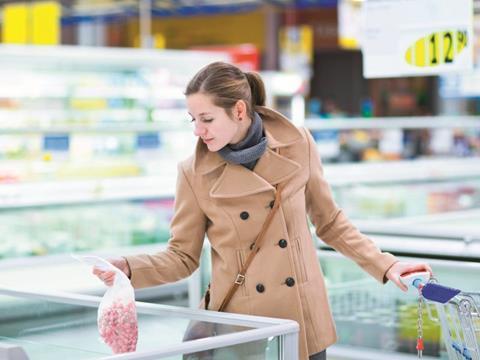 Physical contamination of food continues to be a major source of concern for food manufacturers, retailers and consumers worldwide.
Although safety is the primary concern, contamination incidents also have significant reputational and financial consequences. Longer supply chains, more complex food production environments and better reporting methods are all contributing to a rise in contamination incidents – a trend that all those involved in food production are keen to reverse.
The diverse causal factors and options for reducing physical food contamination are explored in a new, free-to-download white paper from industry experts Mettler-Toledo. 'Ensuring Food Safety Through the Prevention of Physical Contamination' describes the many different types of physical food contamination and explains how they can occur. It also outlines the types of product inspection equipment that can be used to prevent foreign bodies from entering the food chain, while providing food manufacturers and processors with some best-practice guidance on how to select the right kind of equipment for the application at hand.
Daniela Verhaeg from the Product Inspection Division of Mettler-Toledo explains, "Contamination is an extremely serious issue, both in terms of consumer health and brand reputation, and will remain so as food, packaging and production trends change over time. Advanced product inspection technologies are widely considered as the most effective means of preventing physical contamination in food from occurring. However, food manufacturers and processors need help to select the right technology for their application, in order to achieve maximum effectiveness in preventing contamination without compromising production efficiency."
Ensuring Food Safety Through the Prevention of Physical Contamination approaches the extensive subject of contamination by addressing each aspect in turn. It guides the reader through introductory sections on the perils of contamination, the different types of food contamination and how contamination occurs, using recent real-life examples to illustrate the main points. The central section then focuses on how technology is being used and continuously improved to help food manufacturers in the fight to reduce physical contamination. There is also helpful information on establishing a planned approach to identifying contamination risk and applying different product inspection technology types to achieve the best results.
The white paper also looks at developments outside the food sector, and how their adoption will aid the fight to reduce contamination incidents: For example, increased digitalisation means that contamination checks can be streamlined across operations to achieve standardisation of quality control. Using real time data collection can also prove useful in the event of suspected contamination incidents when manufacturers and brand owners need to demonstrate that they have exercised full diligence to authorities.