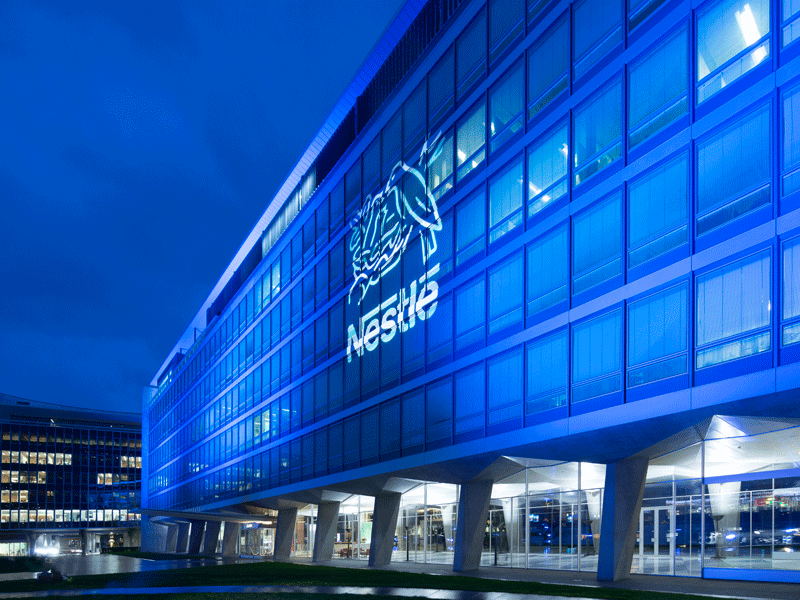 In December last year, Nestlé announced the creation of a new Institute of Packaging Sciences, which it says will be dedicated to the discovery and development of functional, safe and environmentally friendly packaging. We asked what makes this initiative significant, and which technological challenges it will be looking to address.
Like most of the leading global brand owners, Nestlé has committed to the New Plastics Economy gold standard of 100 per cent recyclable or reusable packaging by 2025, and the announced inauguration of the Nestlé Institute of Packaging Sciences has naturally provoked interest in the concrete steps it will take to meet these goals.
"The creation of this institute builds on our actions in recent years, which have aimed at minimising the environmental impact of our packaging," a Nestlé spokesperson told Packaging Europe. "It will discover and develop new packaging materials in terms of safety, environmental impact and functionality, in close collaboration with other parts of Nestlé Research – for example in the fields of safety and analytics."
The institute, which forms part of Nestlé's global research organisation, will be based in Lausanne, Switzerland. The company says it will employ around 50 people, including around 20 new positions, and include a state-of-the-art laboratory complex as well as facilities for rapid prototyping. It will be working closely with academic partners, start-ups and suppliers, testing new materials in various product categories before they are rolled out across Nestlé's global portfolio.
Tackling waste
One of the key issues Nestlé says the Institute will be facing is that of plastic waste, for which it will be delivering "highly-performing environmentally friendly packaging solutions." Focus areas for research will include recyclable, biodegradable or compostable polymers, functional paper, as well as new packaging concepts and technologies to increase the recyclability of plastic packaging.
But as we know, the issue of plastic waste is a complex one. We've written extensively about the tension between stopping plastic waste from entering the natural environment without losing the high resource efficiency this material provides. With that in mind, we were interested to know whether Nestlé, through the Institute, will be looking to find a solution to this, or whether it will be taking an agnostic stance on the wide variety of possible approaches.
"We believe there is an urgent need to minimise the impact of packaging on the environment," said the company spokesperson. "However, as plastic packaging plays an important role in safely delivering food and drinks to consumers and reducing food loss and waste, we need to carefully consider all possible alternatives. Due to the varying nature of the infrastructure and systems around the world, including recycling, we are taking a pragmatic approach to identifying areas to take specific, targeted action with the countries in which we operate.
"Our long-term vision is that none of our product packaging, including plastics, should end up in landfill or as litter, including in the seas, oceans and waterways."
Of course, the current controversy surrounding the use of plastic is not the only big issue facing the packaging industry today. As the marketplace changes and new retail channels emerge, it is prompting retailers to think in new ways about their packaging. Adapting packaging for e-commerce, rising to the opportunities of social media engagement with digitally printed customisation and providing greater supply chain transparency are just three of the other big challenges that researchers may have to engage with.
Collaboration
As mentioned above, cross-industry collaboration is set to feature highly in the Institute's activities. Nestlé says it will be working closely with everyone from its global R&D network, academic partners to suppliers and start-ups to "come up with cutting-edge science that will enable us to deliver a pipeline of highly performing environmentally friendly packaging solutions."
To give just one example, Nestlé is currently working with industry partners Danone and Origin Materials on the NaturALL Bottle Alliance, a US start-up focused on the development of a PET water bottle made from 100 per cent renewable materials.
The first results of the Institute's work are expected to be released by mid-2019, at which time we will no doubt take the opportunity to revisit the company and discuss its progress.