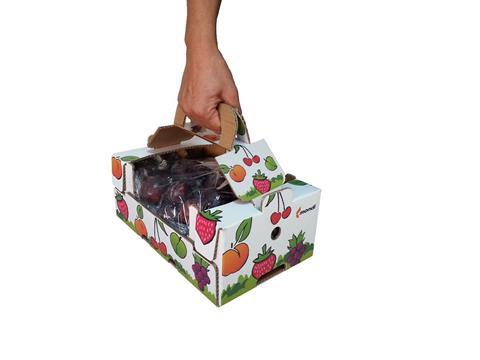 Mondi, a global leader in packaging and paper has had its market-leading products recognised with eight awards at the WorldStar Packaging Awards.
Open to packaging organisations from across the world, the competition acknowledges the best ideas, innovations and technologies in the market. Judges look for sustainable solutions to packaging challenges, demonstration of enhanced user convenience and reduced material waste.
The eight Mondi products announced as winners are:
1. Glass7Box in the Household category from Mondi Austria
2. Recyclable waste separation system in the Household category from Mondi Poland
3. Side Support in the Transit category from Mondi Turkey
4. Packaging closing optimization in the Transit category from Mondi Czech Republic
5. Pick Up Tray in the Point of Sale category from Mondi Turkey
6. Pallet utilization support system in the Other category from Mondi Czech Republic
7. Yoghurt tray with tear tape in the Food category from Mondi Czech Republic
8. BarrierPack Recyclable in the Packaging materials & components category from Mondi Germany
Armand Schoonbrood, COO Mondi Corrugated Packaging, said: "Mondi has been entering the WorldStar awards for a number of years and it is a pleasure to see how understanding of our capabilities has grown from strength to strength. Eight wins is testament both to the hard work and dedication of our R&D teams and the drive for sustainable innovations which is truly engrained in our DNA I'm especially pleased for the team in Corrugated Packaging who have beaten their previous record of five awards with seven wins this year. We look forward to the awards ceremony in May."
All of the winning products have robust sustainability credentials. The multi award-winning, BarrierPack Recyclable is a 100% recyclable flexible plastic laminate. A number of the products ensure a maximisation of space or capacity such as the 'pallet utilisation support system', a simple system to fill voids in stacking pallets, and the 'pick up tray' which substitutes wooden baskets for corrugated cardboard trays that allow for a 71% heavier load. Other products, such as the 'Glass7Box' reduce waste through the creation of a universal packaging solution which can accommodate different products, in this case seven different types of wine glasses.
The Gala Awards Ceremony for the WorldStar Packaging Awards will be held on 15th May 2019 in Prague, Czech Republic. Judging took place in China, during the WPO 2018 Board Meeting.