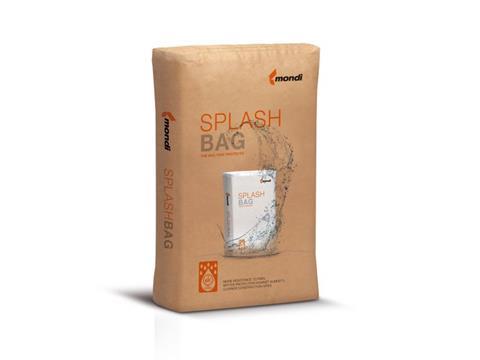 Mondi will present several innovations that fulfil packaging trends and the growing demand for sustainable solutions at three major industry events this September and October.
Mondi will showcase many of its best-selling products as well as its latest solutions for e-commerce packaging, convenience, premium design and other trends. Sustainability of raw materials, manufacturing processes and products is also an integral part of all of Mondi's business areas.
Sara Sizer, Communication and Marketing Director, Mondi Group, says, "We will demonstrate that we are in a strong position to advise our customers and be their preferred innovation partner. We see increasing interest in and demand for sustainable packaging and paper solutions from customers everywhere. Sustainability is not a trend, it's a requirement – and this is reflected in the key themes at all of the trade fairs."
Mondi is further supporting sustainability in the industry by sponsoring the Packaging Europe Sustainability Awards 2018, which will take place in conjunction with the Scanpack fair.
New product launches and product improvements to feature at all three fairs
At all three fairs, Mondi will exhibit a new packaging laminate – BarrierPack Recyclable – that can help reduce plastic packaging waste through recycling. This plastic laminate for pre-made pouches and FFS roll-stock is fully recyclable without any compromise of quality or functionality. BarrierPack Recyclable won the 2018 Plastics Recycling Europe Award for "Best Technology Innovation in Plastics Recycling."
Sizer says, "At Mondi, we work towards a circular economy and these recyclable packaging solutions are good examples of how we will change the conversation about plastic packaging through continued R&D and partnership."
Mondi will also launch an advanced version of its perFORMing brand: a natural brown formable paper for shallow tray applications such as cheese, meat or salmon. perFORMing combines two Mondi materials -- Advantage Formable paper and a new barrier coating produced in-house -- in a patented new thermoformable packaging solution that offers excellent packaging properties and optimal formability. Compared to other trays, it uses up to 70% less plastic and its paper grade is naturally brown instead of dyed brown.
Mondi's improved SPLASHBAG will also be a highlight at all three fairs. It is a water repellent pasted valve bag ideal for dry, powdery materials. Originally launched in 2015 and improved through R&D, this bag is even more water repellent than before. It resists direct rain for up to 6 hours and can be stored in damp environments for up to five days without moisture spoiling the contents. This is an improvement of 50 percent – from 4 hours to 6 hours - and represents a new industry standard for paper bags.
Further product premieres at FachPack and Scanpack
Visitors to the FachPack and Scanpack fairs can view some of Mondi's latest solutions for the e-commerce industry. New products offer advanced features that support business growth among retailers and create a convenient and effortless shopping experience for end users. Mondi Vino Box® Sprint is specially designed for wine merchants that increasingly fulfil online consumer orders. This corrugated box comes with an integrated pop-up divider insert efficiently packing up to six bottles for safe delivery. Compared to older versions of this packaging, the box and divider insert are now delivered in one piece ready for instant filling without any taxing assembly or multipiece handling. This saves precious time when preparing orders for shipping -- cost-effectiveness that allows online retailers to better profit from their market growth.
MailerBAG is a reusable and recyclable paper bag for e-commerce shipments. Its flap has a double adhesive strip with release liner, making it easy for consumers to reuse the same packaging to return any unwanted items. Mondi's corrugated Re-Use box follows a similar concept: equipped with a double-tape and a tear-open strip, it simplifies shipping, opening and returning a parcel without any difficulties or tools like tape and scissors. Having been successfully introduced to the German and Polish markets, it will now also be available to customers in other countries.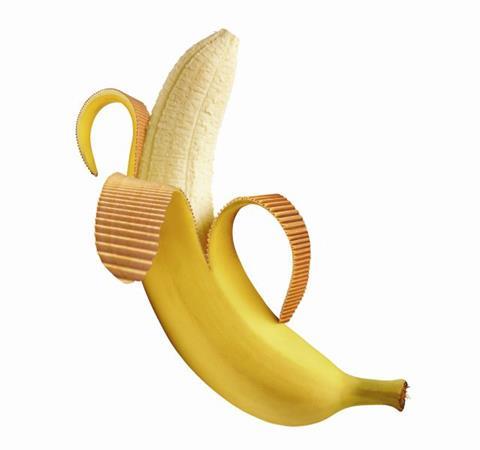 At FachPack and Scanpack, Mondi will present its latest containerboard portfolio member ProVantage Powerflute®. Designed for the safe packaging and transport of fruits and vegetables, ProVantage Powerflute® is an industry leader in resisting moisture and humidity. It thus ensures more reliable packaging performance, particularly for long-distance transport of valuable goods.
At these fairs, Mondi will also exhibit its recently launched speciality kraft paper grade: Advantage Formable brown. Thanks to its unique paper properties that allow a symmetrical material stretch, the grade is ideal for numerous applications in food packaging such as shallow trays.
PACK EXPO exhibit to feature new Ultra-HD Printing, HYBRIDPRO and Peel Pak®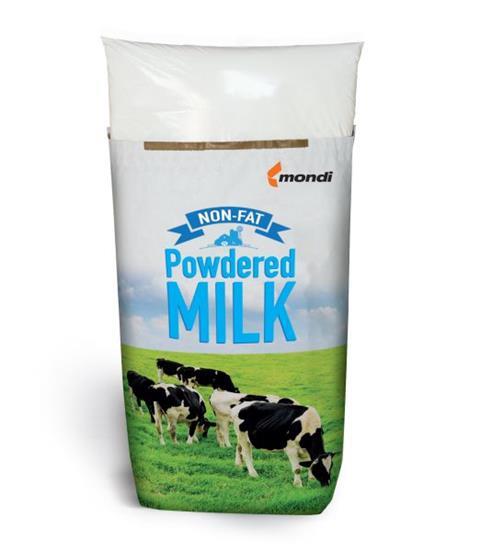 At PACK EXPO, Mondi will introduce Ultra-HD printing in the US market: a new printing approach that incorporates an advanced separation technology, which dramatically improves the vividness of flexographic printing. This technology produces photographic quality that matches or even exceeds that of rotogravure, while retaining flexography's operational and cost advantages. Print resolutions are equivalent to 300+ lines per inch (LPI). The innovation allows manufacturers to meet increasing demands for optimal print quality and shorter print runs at affordable prices. The Ultra-HD print option is available for Mondi's FlexziBox® line of reclosable bags.
Mondi will also feature two industrial bags product highlights: Peel Pak® and HYBRIDPRO bag. Peel Pak® is a unique bag for packaging dry dairy and related food products suitable for a clean room environment. It's a 'bag in a bag': the inner polyethylene bag is heat sealed and can be completely separated from the outer paper plies or glued to meet customer requirements. Food safety is a priority at Mondi: all 10 industrial bag plants in North America are SQF (Safe Quality Food) certified.
As a supplier of materials for customers in the building and construction industry around the world, Mondi will bring its award-winning, high-quality HYBRIDPRO bag for high-quality contents to PACK EXPO. Since its launch in 2015, this water-repellent paper bag has received several industry awards and accolades. HYBRIDPRO resulted from Mondi's focus on developing new solutions through ongoing R&D work and collaboration with customers. It combines the best of both worlds: offering all the protective advantages of a plastic bag, it is still fillable on conventional paper bag filling systems.
FachPack – Nuremberg, Germany – 25-27 Sept. 2018
PACK EXPO International – Chicago, USA – 14-17 Oct. 2018
Scanpack – Gothenburg, Sweden – 23-26 Oct. 2018