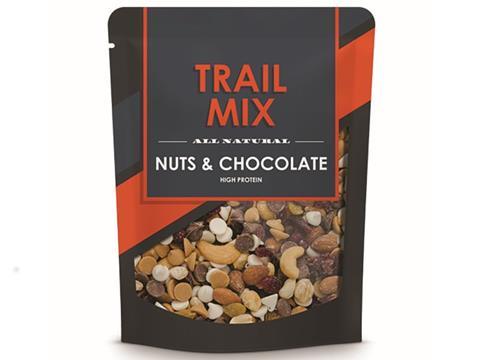 Michelman will introduce two new barrier coatings at Labelexpo Europe 2017. Visitors to the show will get a first look at the company's water-based Michem® Flex Barrier coatings formulated to create an oxygen and mineral oil migration barrier on flexible packaging film and paper.
Michem Flex Barrier 3510 is a transparent, high oxygen barrier coating that can extend the shelf life of oxygen sensitive products. After being applied to either polymer or preferably polyester substrates in packaging laminate structures used in food packaging applications, it can reduce oxygen transmission rates up to < 5 cc/m2/day.
Not only can Michem Flex Barrier 3510 improve shelf life, it preserves product appearance and flavor, and potentially minimizes preservative use. It also allows for increased shelf appeal, because its transparency enhances visibility of the product through the packaging. Michelman's new oxygen barrier coating eliminates the need to use alternatives containing chlorine, or nanoparticles, while maintaining effectiveness through processing and distribution functions. It shows excellent printability and lamination bond strength, and is compliant for use in food packaging in the USA and Europe. Formulated as a single component, ready to use coating, Michem Flex Barrier 3510 is easy to apply in-line or off-line, and without a primer. Because it requires no mixing, it exhibits excellent shelf life.
Michem Flex Barrier 1000 offers brand owners the latest in food safety innovation. This new coating acts as both an oxygen and mineral oil migration barrier, making it ideal for numerous food packaging applications. It is formulated for use on paper substrates, where it reduces mineral oil migration to less than 0.6 mg per 1 kg of food.
Michelman will exhibit in stand 5D20 at Labelexpo Europe 2017, which is being held September 25-28 at the Brussels Expo.
More info: