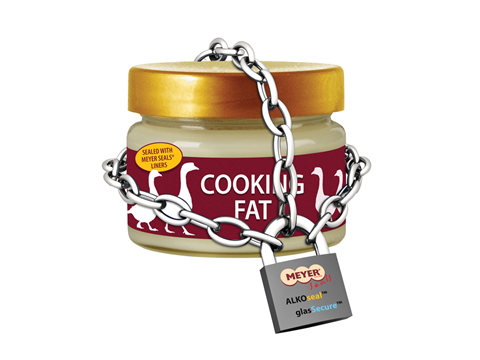 In the first Innovation Spotlight of 2021, Meyer Seals® introduces a brand-new sealing solution designed to provide a foolproof seal - especially for glass jars containing fatty and oily substances.
With ever-surging e-commerce sales, brands are being challenged to upgrade their packaging and ensure that their products reach consumers in excellent condition. Providing hermetic sealing on glass jars with induction heat-sealing technology and on aggressive oily and fatty contents, as well as for spices with ethereal oil contents, has largely remained a challenge in the industry.
Meyer Seals®' latest innovation, ALKOseal™ glasSecure™, now closes this gap with an optimal induction sealing solution on glass that delivers protection against all types of fatty/oily contents and ensures excellent performance in the total supply chain.
ALKOseal™ glasSecure™ provides secure transportation and excellent e-commerce suitability. ALKOseal™ glasSecure™'s sealing performance is particularly reliable and provides a dependable seal even at higher-temperature conditions and has a strong resistance to changing pressure conditions due to possible changes in altitudinal conditions.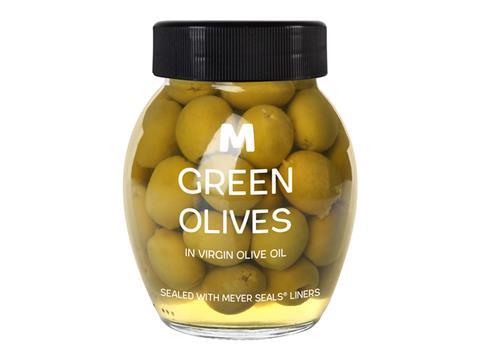 ALKOseal™ glasSecure™ can be offered as a sustainable and recyclable sealing solution. It is compatible with Meyer Seals' ALKOzell™ mono liner, therefore making it possible to customize the substrate material to match polyethylene (PE) or polypropylene (PP) closure material. This eliminates the need for any post-consumer waste segregation of the closure and liner. The recyclability of ALKOzell™ mono has been tested and confirmed by Interseroh waste solutions as a fully recyclable liner.
As the fight for precious shelf space between brands intensifies, each decision taken on positioning the brand can have a major impact on its success. ALKOseal™ glasSecure™ can be customized and offered with an easy-to-open and intuitive feature, like with the Meyer Seals®´ pierce 'n' peel liner. Qualitative consumer research proves the highest consumer convenience with the Pierce 'n' Peel liner, thereby adding value to the brand.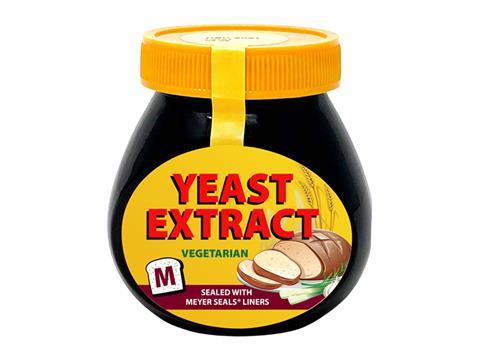 Several studies show that brands need to customize their products to communicate better with their consumers and to retain or grow their market share. Brand owners spend a lot of time and money on defining a marketing strategy and creating a strong marketing mix. With ALKOseal™ glasSecure™ and the various possibilities of offering differentiated designs, brands can further enhance their marketing strategy and gain a competitive advantage.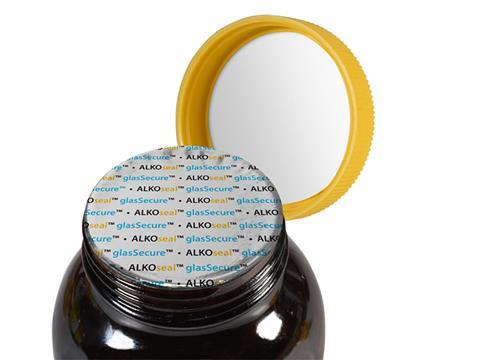 ALKOseal™ glasSecure™ is compliant with EU and FDA food requirements and is free from both MOSH (Mineral Oil Saturated Hydrocarbons) and MOAH (Minerally Oil Aromatic Hydrocarbons). Due to its multifunctional capabilities, the new Meyer Seals® glass sealing liner can be used to seal a wide range of applications like dry or liquid food, pharmaceuticals, beverages, and cosmetics.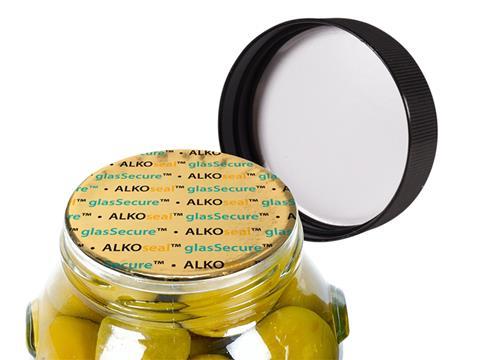 Key benefits of ALKOseal™ glasSecure™ at a glance:
Developed to seal aggressive fatty/oily contents
Stable sealing performance at higher temperatures
Optimal sealing for the total supply chain
Sustainable and easy to recycle solution
Branding and customization possibilities
MOSH / MOAH free
EU & FDA food compliant
According to Nishan Goenka, Global Sales & Marketing Director for Meyer Seals Group: "The ALKOseal™ glasSecure™ is our answer to a well-known challenge in the industry. Now brands can use the widely popular induction sealing technology on glass, to seal and transport all types of products without having to worry about the sealing integrity of their product. After a couple of years in development, we are pleased that we could not only come up with a technical solution to the problem, but we have also developed a sealing solution which will also meet the packaging sustainability needs of brand owners."
For further information, please contact
Laura Cely
Customer Service Manager at Meyer Seals®
Mobile: + 49 (0)51 81 – 8018-888
Email: cely@meyer-seals.com
Meyer Seals®:
LinkedIn: https://www.linkedin.com/company/meyer-seals
Website: www.meyer-seals.com
This content was sponsored by Meyer Seals®.