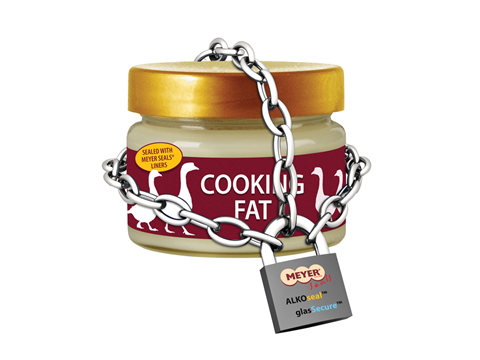 Key benefits of ALKOseal™ glasSecure™ at a glance:
Developed to seal aggressive fatty/oily contents
Stable sealing performance at higher temperatures
Optimal sealing for the total supply chain
Sustainable and easy to recycle solution
Branding and customization possibilities
MOSH / MOAH free
EU & FDA food compliant
According to Nishan Goenka, Global Sales & Marketing Director for Meyer Seals Group: "The ALKOseal™ glasSecure™ is our answer to a well-known challenge in the industry. Now brands can use the widely popular induction sealing technology on glass, to seal and transport all types of products without having to worry about the sealing integrity of their product. After a couple of years in development, we are pleased that we could not only come up with a technical solution to the problem, but we have also developed a sealing solution which will also meet the packaging sustainability needs of brand owners."
For further information, please contact
Laura Cely
Customer Service Manager at Meyer Seals®
Mobile: + 49 (0)51 81 – 8018-888
Email: cely@meyer-seals.com
Meyer Seals®:
LinkedIn: https://www.linkedin.com/company/meyer-seals
Website: www.meyer-seals.com
This content was sponsored by Meyer Seals®.