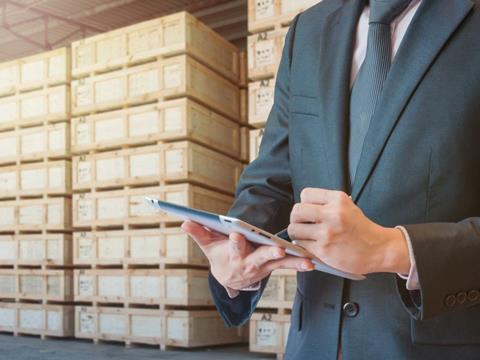 Ahead of his appearance at the PACE Packaging and Converting Executive forum on March 11th and 12th, 2020 in Vienna, Elisabeth Skoda caught up with Nigel Diment, head of global packaging at Norgine, to find out more about shipping challenges and solutions.
-Could you give us a sneak preview of your talk at PACE? What steps can brand owners take to make packaging more reusable and give it longer operation?
At the event, I will talk about cost reduction by tailoring shipping packages to meet the needs of end users through double stacking and will offer updates about progress made towards brands' circular economy goals as well as offer practical insights into how to make packaging more reusable. What I look to do is listen to both internal and external customers to understand their processes and needs and the explore improvement opportunities where all parties can benefit.
-What is double stacking and what benefits does it have?
With double stacking, products are shipped to market (i.e packs, fibreboard outers & pallet arrangements) and designed in such a manner to optimise the manufacturing and distribution processes. Benefits include a 40 to 50% reduction in containers, subsequently saving shipping costs, a 40 to 50% carbon reductions, better security of containers due to reduction of volume, increases to staging capacity in warehouse allowing more throughput and a decrease to site congestion.
-Are there any trade-offs between sustainability and functionality?
The design of fibreboard outers is key. We use of recycled paper where applicable and strength requirements are fulfilled. Distributors need to consider several factors, including pallet racking configuration and manual handling. Another consideration is whether pallets can be kept stacked in their entirety, i.e. loading, unloading, reception, storage, picking and shipping. This means less touchpoints and duplication of reparation. Procedures for unloading and security of goods via transit are also important.
-What are the particular challenges for pharmaceutical packaging from a sustainability point of view?
The biggest challenge I find is to overcome the way things have been done in the past, where often little thought has been put into the process because cost was not a constraint.
Want to find out more? Register for PACE here.