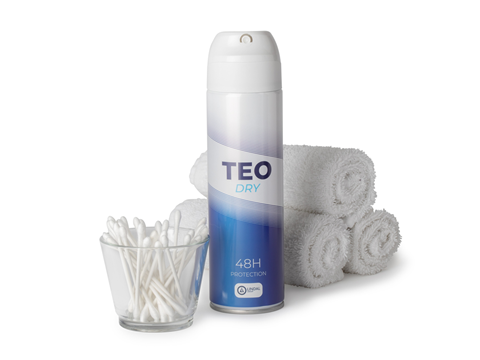 Aerosol dispensing manufacturer LINDAL Group has launched a new spray cap called Teo, with a design that makes it suitable for both personal care and home care applications.
Officially unveiled at ADF Paris in January this year, the 52 mm Teo actuator is predominantly suited to body sprays, air fresheners, or fabric care products.
Group marketing manager, Kashif Choudhry, said: "The launch of Teo really signifies our desire to refresh our product portfolio by offering customers new designs with a strong consumer appeal.
"LINDAL currently has a wide product offering for the personal care market segment. This launch allows us to offer another contemporary-looking actuator and build on that strong foundation."
The new Teo actuator is a mono-material with a combination of matt and gloss finished surfaces. The 52mm actuator is compatible with LINDAL's range of male valves and bag-on-valves, and will reportedly fit any 52mm Tinplate or 53mm transfer can from the market.
Kashif added: "We have rejuvenated the design of a typical spray cap actuator by incorporating a matt skirt with gloss upper body. This has given us Teo, a much more modern, fresh and sleek looking product. Teo is also compatible with LINDAL's insert technology, allowing our customers to tailor the spray performance in order to meet their requirements."