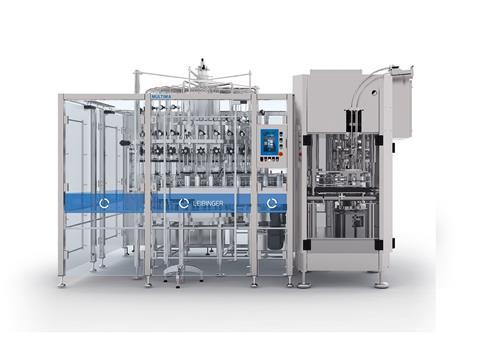 Leibinger GmbH - a leading European manufacturer of filling machines for all kinds of beverages is pleased to announce that it recently agreed to form a partnership with PMC Engineering Solutions to provide full UK sales, technical and engineering support.
Leibinger specialises in the design, engineering and manufacturing of filling machines for the bottling of carbonated or non-carbonated products in the beverage industry such as beers, wine, champagne, spirits and soft drinks. Combining advanced technologies with mechanical main functions, ensure high dependency and reliability, easy maintenance and a long service life.
Leibinger has successfully supplied worldwide automated machines to fill beer in any bottle or can for microbreweries through to medium-sized enterprises and see the development in the UK as a natural progression to service the needs of the independent breweries.
The PMC Engineering Solutions management team are well established and experienced within the food, beverage and packaging industries and in particular the beverage industry on bottling and canning projects. The company are excited about the partnership with Leibinger as it provides a platform for the company to establish itself and expand its current activities.
With an established machinery range, PMC Engineering Solutions are confident that there is an existing UK market for the versatile and proven MULTIMA product line from Leibinger, which are particularly suitable for filling carbonated products like beer, soft drinks and mineral water.
The newest Leibinger "family member" is the MULTIMA2in1 counterpressure filler which can handle both: bottles and cans. That offers huge efficiencies and advantages. Not only is it interesting for customers from the cost perspective, it also saves a lot of space, as it supersedes other machines in the line.
Leibinger have more recently installed a can filling machine at Moor Beer who selected Leibinger after months of research and development. Moor Beer wanted to get the quality message out there, which was one of the main reasons they moved away from buying a cheap canning line or using mobile canning equipment. The requirement was for quality control on the beer and the can to shake off the cheap tinned lager image.
In addition to supporting Leibinger in the UK, PMC Engineering Solutions can offer a wide range of support services that would ideally suit Craft Brewers, start-up companies and SME's. These include line design & layouts, feasibility studies, front end designs, equipment selection and turnkey solutions through to installation and commissioning.
More info: