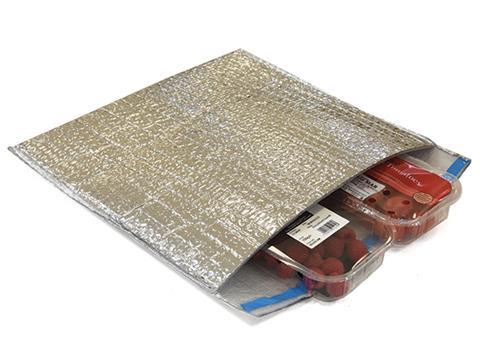 Other essential chilled packaging solutions that can help maintain temperatures on the road are coolants. Ideal for overnight shipments, Kite's new ice sheets and gel packs will maintain low, internal temperatures to ensure products such as food, fish and pharmaceuticals remain fit for purpose.
The gel packs simply require freezing, whereas the ice sheets need to be submerged in water for activation, turning them in to a gel pack which can then be frozen. The company says the real benefit of the ice sheets is their flat pack composition, which ensures minimal use of valuable storage space in the warehouse.
The final thermal product Kite has introduced is its temperature controlled pouches, which act as insulating protection for smaller items for a shorter length of time.