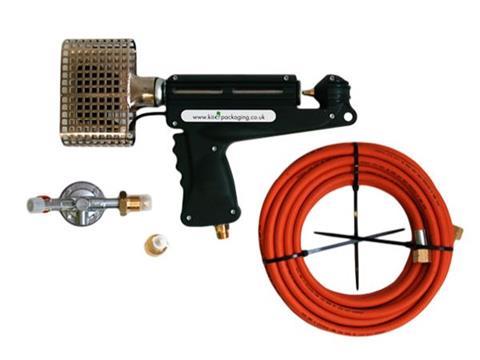 Warehouse operations are an increasingly vital process for many businesses looking to inject efficiency into their operation and having the right tools for the job is critical to this.
When transporting heavy loads the correct equipment is essential to ensure they are secure, as if not done correctly, this can have a catastrophic outcome, for not only the business but also the safety of others.
As one of the UK's leading packaging distributors, Kite Packaging have added to their range of heat shrink systems. The newly launched Kite Packaging Pallet Heat Shrink Gun is a high quality, competitively priced heat shrink gun supplied with a hose, regulator and tools.
It is a great alternative to the leading system within the industry and offers advanced aerodynamics that ensures even heat distribution over a wide area. The gun is supplied as a full package so that customers don't have to buy the consumables. Sold as a kit the system includes a Kite Packaging heat shrink gun, one set of spanners a 8m hose, a regulator and an oil bottle including oil.
More info: