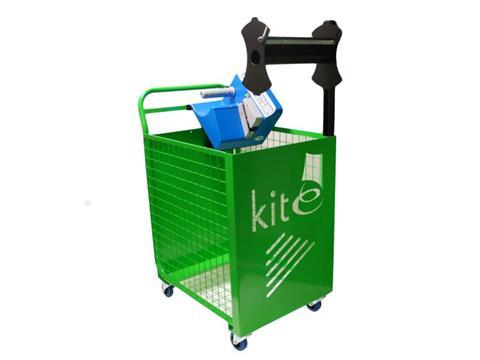 Employee-owned packaging business Kite Packaging are specialists in a cross-section of industries and supply high-quality packaging through their leading 'business to business' e-commerce website.
Kite provide a stock products such as boxes, tape, stretch wrap, mailing bags, envelopes, machinery and much more.
The newest product to have been added to their range is an expansion of Kite Packaging's leading Mini Air system. The mobile filler unit is a mobile air cushion storage and supply application. The system works alongside Kite's Mini Air machine, which produces cushions continuously into the mobile filler to provide on-demand cushions for packing benches.
For customers looking for a continuous run of Mini Air cushion, the unit can be set up with a 2-way sensor which will stop the machine producing cushions once the mobile filler unit is full. Alternatively, the machine can be pre-set to run a certain meterage to fill the unit or can be operated with foot pedal option.
The unit comes with a built-in 'letterbox' in which the air cushions are fed through and can be torn off when required by the user.
More info: