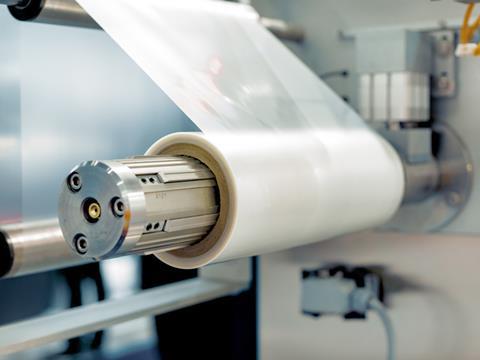 Jindal Films has signed an agreement for the acquisition of 100% of the shares in Italy-based nylon film specialist DOMO Films Solutions (DFS) from DOMO Chemicals.
DFS is a major European producer of nylon films (both biaxially-oriented BOPA and cast extruded CPA) for flexible packaging in food, pharma, medical, and other industrial sectors.
Jindal Films hopes that the acquisition will boost its know-how, capabilities, and presence in the pharma, medical, and other high-end flexible packaging segments, combining biaxially-oriented (BOPA) and cast extruded (CPA) nylon films portfolio with the existing full basket of polyolefin-based films.
Manfred Kaufmann, CEO of Jindal Films Europe, says: "DFS is the perfect addition to the growing group. As an established European player in both BOPA and CPA films, the company will perfectly complement our existing European footprint and capabilities. Together we will continue to serve the European and global flexible packaging industry."
Yves Bonte, CEO of DOMO adds: "We believe that Jindal Films is the right successor to further develop a sustainable future for DFS in the flexible packaging industry and its customers. This is also a logical step for DOMO to concentrate on its competence area of polymers and engineered materials."
Attilio Annoni, managing director of DFS, concludes: "Combining the two companies' leadership in sustainability will enable the Jindal Group to stay ahead of customer and regulator expectations even more effectively, further minimizing their environmental impact.
"DFS currently operates at a progressively improving/reducing carbon footprint, sourcing 100% renewable energy and developing with up-stream chemistry recycled/recyclable nylon resins for its green product range NYLEEN."
Closing is subject to a number of regulatory authorizations and is expected around the end of Q1 in 2021.