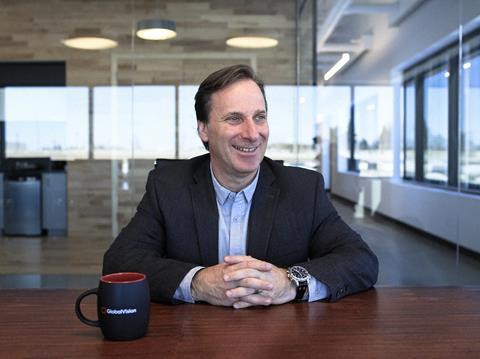 Our latest release is heavily focused on speed and usability. We've reduced the number of mouse clicks required for an operator to use the software by introducing a step-by-step mode to guide them through an inspection process – the result is that an inspection report can be generated in five mouse clicks, so that our customers can process jobs much faster.
Talking about speed and how every second counts for printers, we took a step back to identify areas where we can improve performance of the application by taking advantage of modern computer hardware found in Mac and PCs, like 64-bit technologies and parallel computing. The result is that we've seen overall performance of the system increase anywhere from 2X to 5X, so that customers can process more jobs.
The same technology is available in Esko and AVT, where we partner to embed our technology in their solutions for pre-press and inspection. Every Esko Automation Engine customer, can now build workflows with GlobalVision inspection tickets with the first fully automated quality control solution.
In addition to the software for inspection, we develop hardware as well - offering different scanning devices for print inspection for different applications and requirements of the customer. For example, we offer Non-contact scanners for wet-ink applications, but we also offer roll scanners for customers who don't want to take up such a large footprint for their inspection system. Customers now have the choice to choose between Roll scanners, Flatbed scanners and Non-contact, all available in different sizes up to 2A0.
How do you maintain a leading position in this fast-paced arena?
Quality control is driven by the technology trends and customers. We work closely in collaboration with our customers to constantly evolve and innovate, to make things easier for them, or to look for inspiration to add more apps for inspection. Every customer problem, is a new solution for GlobalVision and we like engaging with our customers to get their insights to stay ahead of the curve.
At the same time, the industry is evolving and looking for end-to-end solutions, and not just products that handle one function. Everything needs to work in conjunction together; they have to communicate and integrate to deliver the best experience. That's why we partner with industry leaders like Esko and AVT to innovate and co-develop solutions to market that combine everyone's core strengths – would you rather buy a standalone inspection system – or an automated workflow solution that tackles content inspection, pre-press inspection, offline inspection and inline inspection to build quality end-to-end?
That's what GlobalVision is about - we're not offering just another quality control product, we're delivering a complete quality control platform.
More info: