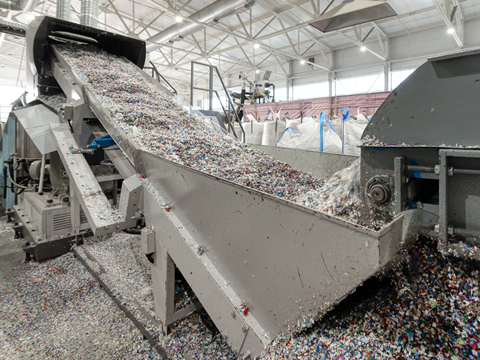 Plastipak, a company involved in the design, manufacture, and recycling of plastic containers, has announced a major investment in recycling at its manufacturing site in Toledo, Spain.
The new facility will convert PET flake into food-grade recycled PET (rPET) pellets suitable for direct use in new preforms, bottles, and containers.
The plant is expected to produce 20,000 tonnes of food-grade pellet per year, and will commence production in the summer of 2022. The project will create approximately 14 new jobs and include additional manufacturing and warehouse space.
Pedro Martins, Plastipak's executive managing director in Europe, comments: "The investment in a new recycling facility in Spain will support both Plastipak and our customers in fulfilling our commitments to corporate social responsibility.
The project comes in advance of minimum levels of recycled content mandated by the Single Use Plastics Directive and will support brand owners to reduce their financial obligations under the planned Spanish plastics tax."
This will be Plastipak's fifth global location producing recycled PET (rPET) and, according to the company, will confirm it as the largest producer of bottle-grade recycled PET in Europe.
With three long-established rPET facilities in Europe (France, Luxembourg and the United Kingdom), Plastipak says that it already produces well over 130,000 tonnes of recycled PET in Europe. Plastipak also operates an HDPE and PET recycling plant in the US.
Jack Pacente, VP global sustainability, concludes: "With over 30 years recycling expertise, Plastipak has led the way in the PET circular economy, with our long-standing business strategy of bottle-to-bottle recycling, using the output to directly support our preform and bottle manufacturing. We are delighted to announce this latest round of significant investment to support the growing demand for rPET in the Spanish market."