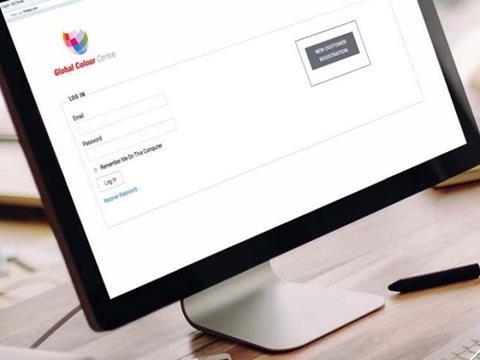 VIVO Colour Solutions, Flint Group's Paper & Board division is to offer a cutting edge end to end integrated press room digital colour management service. Adding to this platform, Flint Group announces the launch of VIVO ColourPortal and VIVO ColourCloud.
VIVO ColourPortal provides a fast, structured, and professional communication interface between the customer and Flint Group's Global Colour Centre (GCC). The GCC delivers a centralised colour service supporting a comprehensive range of colour related requests. Services range from individual colour matching and DigiSwatch creation, to group wide, multi-site, colour mapping and private colour cloud management projects. VIVO ColourPortal is how 21st century customers communicate with colour experts.
Printers will see multiple benefits from VIVO ColourPortal, including a quick, consistent, and professional colour management service. Every colour match is bespoke to the customer's site and press profile. The secure site interface is password protected. It also offers multiple format file handling and sharing, supports multiple languages and offers customised reporting..
Mr. Stuart Duffy, Director Professional Services for Flint Group Paper & Board, makes the following observation, "Delivering highly competent colour management at a local level requires dedicated and skilled resources. As a consequence of increasing consolidation, standardisation, and globalisation, this local structure is no longer cost or functionally effective."
VIVO ColourCloud is a unique and secure web-based repository providing large, small and multisite users a dynamic search engine with the ability to quickly select a required colour and download the three essential colour data. Every recipe has been created on press with a calibrated banded anilox on five standard substrate grades delivering ACHIEVABLE COLOUR! 'Right First Time.'
Mr. Stuart Duffy comments, "VIVO ColourCloud is the solution to the globalisation of the packaging market. Our international partners demand the ability to share accurate colour data throughout the entire supply chain in a fast and efficient manner. Designing cost effective solutions makes the whole process affordable."
More info: