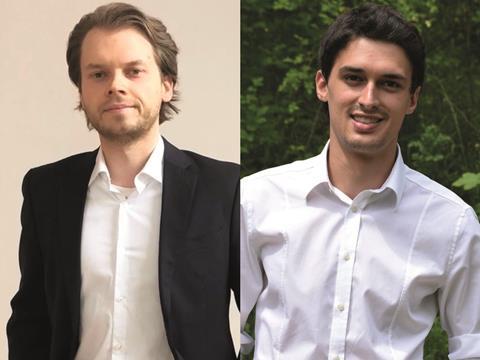 The inclusion of recycled plastics into diverse packaging formats is a challenge for the plastics and packaging value chains. Huhtamaki recently succeeded in integrating the first quantities of recycled plastics into one of its standard plastic barrier laminate for tubes. The polyethylene (PE) recyclate that enabled this is APK's Mersalen®. APK's solvent-based Newcycling® technology generates Mersalen® from complex polyethylene / polyamide multilayer film waste that is difficult for most conventional recycling processes to recycle.
Victoria Hattersley spoke with Florian Riedl, Business Development Director APK, and Jakob Settele, Sales Manager Personal Care & Tube Laminates Huhtamaki Flexible Packaging Europe, about how their companies' recent collaboration in flexible laminate tubes represents a step forward.
VH: Can you begin by explaining briefly why this collaboration is so significant for both your companies and the wider packaging industry?
FR: Over the last three or four years we have been seeing increasing demand from the flexible packaging market for high-quality recyclate. But it's much more difficult to find good quality recyclate for flexibles than for rigids; that's how we came into contact with Huhtamaki, who are experts in tube laminates. With our Newcycling technology, we can produce high-quality recyclates to replace virgin material in flexible packaging.
VH: Why is it so challenging to integrate recycled content into tube applications, and how are you tackling this challenge?
FR: If we look back a little, over the last 20 years the majority of recyclate did not go back into packaging but was instead used for furniture, landscaping etc. Now, of course, the requirement is that more and more packaging should be in a closed loop and this requires different technologies.
In rigid packaging, as opposed to flexible, polymers used are typically of higher quality with less contamination so they can be recycled easily using standard mechanical processes. This is why we already have a closed loop with things like PET bottles. With flexible, there is much more contamination involved and that's why the amount of good quality LDPE recyclate on the market is much lower and why it's trickier to replace virgin in flexibles. Jakob can explain why tubes present particular challenges!
JS: When it comes to flexible packs and tube laminate applications there are currently two approaches on the market: the first is reducing materials and the second is using recycled content. The problem until now was that the available resins on the market either did not meet requirements from a quality point of view or a regulatory point of view and didn't downgauge enough. You could have implemented the resins available on the market if you increased the total thickness of the tube laminate but of course that is not the target at all. So the biggest challenge we are facing is still the availability of suitable resins.
VH: While we are seeing increased use of recycled content and recyclable materials, there are still packaging applications for which these are not suitable. Are you hopeful that the use of these materials will extend into more challenging applications in the future?
FR: When you look at the end application of such tubes, in many cases they were for cosmetics and personal care products. For these sectors there are very high requirements which further limits the availability of recyclates. Our materials prevent migration and are therefore suitable for many cosmetic applications.
The Newcycling process itself is not mechanical but also not chemical. We call it solvent-based, or also sometimes a dissolution process. In the end it's a process where you don't destroy the polymer, unlike with chemical recycling. On the other hand, in traditional mechanical recycling you keep the structure of the polymer but the possibilities for separating the material are of course limited. With our approach we can select the parts of the polymer we want so we can get very pure polymers from a mix of plastics – even multilayers – and that is how we reach these very low migration limits. The next logical step would be for food applications but of course that requires even higher purity.
JS: Yes – in terms of regulatory requirements it has been standard to have full food contact compliance for all packaging materials. Now, the industry is beginning to question whether all packaging needs 100% food compliance or not. End customers and brand owners are rethinking their ways of working and considering whether they need such high barrier solutions for all products. These are things that need to be discussed and in my opinion there needs to be a joint cooperation between all parties on the market – resin suppliers, film suppliers, flexible packaging producers, tube makers and so on.
I should add that it's also a case of aesthetics to some extent: end users compare recycled material with standard virgin based, and it obviously looks different. If end users would accept a different kind of standard material then the percentage of recycled content could be increased much further. It's a combination of what is possible from a technical side and what will the customers accept on the shelf.