Impressions from the first day of interpack 2017, with a plethora of product launches, press conferences and innovation everywhere. Two themes stood out among all the detail: the growing importance of serious collaboration and the emerging realisation of the Internet of Things.
Dow revealed the snowballing effect of its now established collaboration model, with multiple innovations developed in conjunction with value chain partners, including the new ADCOTE L86-500 barrier adhesive which enables the replacement of PET, metallised and aluminium-based packaging structures with an all-polyolefin solution which is easily recyclable in existing processes. The new adhesive helps converters maximise resource efficiency, favourably influence packaging cost, enhance recyclability and optimise the shelf-life of food packaging.
Meanwhile, the VDMA's special exhibit on Industry 4.0 illustrated the power of smart technologies in mass customisation with a fully traceable miniature supply chain, from online order to product delivery, shadowed all the way by 'digital twins'.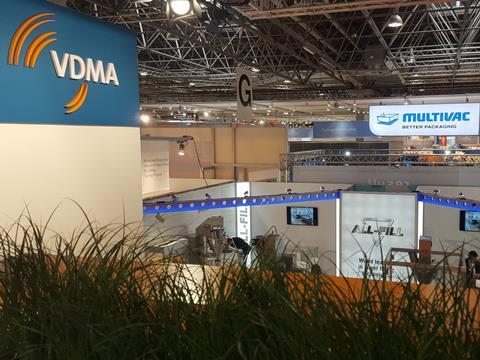 Zip Pak show innovation in reclosable technology, with fragrance releasing zips, audio effects and child-proof innovations that make pouches possible for sensitive products.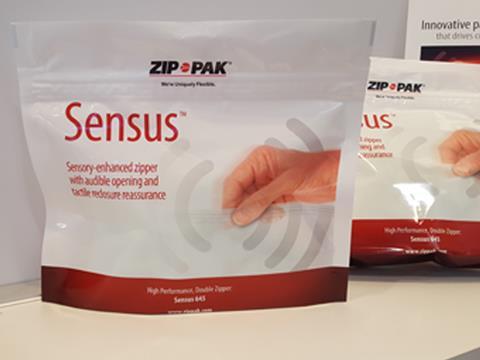 RPC's stand was replete with innovations, including this ingenious feta package that drains the liquid keeping consumer fingers dry.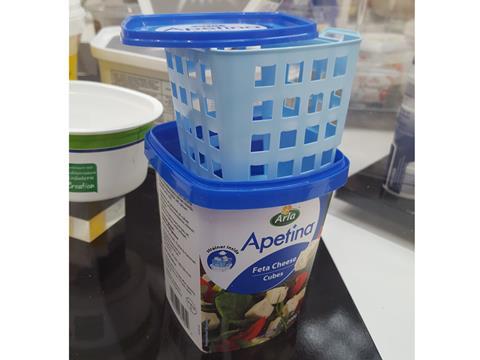 After ten hours, three video interviews, hundreds of conversations and many kilometres, Packaging Europe's day ends at Rockwell Automation's Best Future Awards ceremony - fittingly ending the day as we began celebrating the fruits of collaboration. Cama scooped the overall prize - managing director Daniele Bellante emphasises that now the IoT mindset has been adopted there is no looking back. "We discovered the wheel but it's still square."