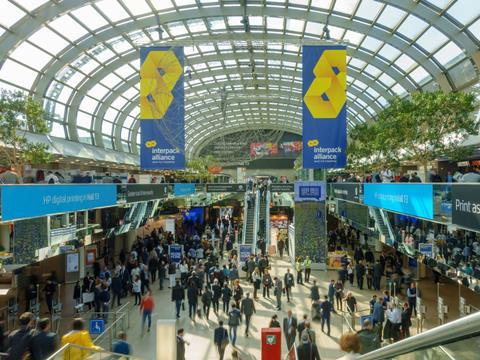 Two of the biggest events in the packaging industry calendar, interpack and drupa, have been moved to 2021 due to coronavirus fears.
interpack will now take place from 25th February-3rd March 2021, while drupa has been rescheduled to 20th-30th April 2021.
Werner M. Dornscheidt, Chairman of the Board of Management of Messe Düsseldorf GmbH said: "The decision was taken in close consultation with our advisory board and sponsoring associations. As their partner, we are currently doing everything in our power to reduce the economic losses suffered by our exhibitors".
This decision from Messe Düsseldorf comes in light of a general ruling issued by the city of Düsseldorf on 11 March 2020, in which major events with more than 1,000 participants present at the same time are generally prohibited.
drupa president Claus Bolza-Schünemann commented: "A postponement of drupa was unavoidable after the latest developments. The decision is therefore right and responsible. Many exhibitors start their logistical preparations in the middle of March – today's announcement of the postponement enables all those affected to react now, reschedule and prepare for the event date in April 2021. The excitement for 'embrace the future' remains undiminished – also in 2021".
Contact Packaging Europe if you have any questions about our plans or requests for support, or if you have any information or insights about the pandemic that you'd like to share with our journalists. In the meantime, to all of our readers and partners, best wishes and keep well.