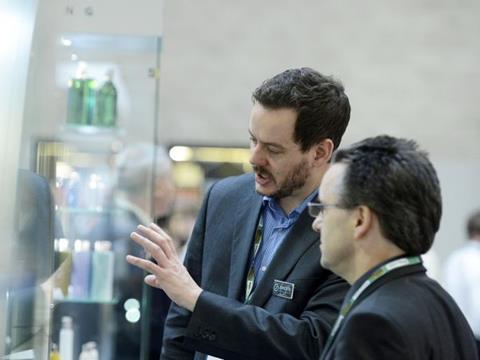 Innovation will take centre stage when Packaging Innovations, Empack and Label&Print 2018, returns to the NEC later this month.
In its most innovative show to date, visitors will be able to discover the latest cutting-edge products and new industry developments, alongside more sustainable packaging than ever before.
Highlights include:
• Colpac will be launching its brand new ovenable, Cookpac® range, created in response to growing calls to reduce unnecessary packaging.
• Pregis will unveil its range of innovative new, 'green' packaging solutions, under its Easypack brand.
• Graphic Packaging International will launch IntegraflexTM, its recyclable concept that incorporates the best features of a folding carton and flexible packaging.
• RPC M&H Plastics will showcase it's 'green' plastic flexible Sugar Cane Tubes, which are 100% recyclable.
• Lageen Tubes will be showcasing its new digital decoration technology, offering freedom for tube design.
• Jenton International will be revealing bandint® 340, its new banding system suitable for products up to 340mm wide.
• James Cropper will display it's COLOURFORM™ packaging, which is made from 100% renewable natural wood fibres.
• Automated Packaging Systems will launch its new AirPouch delivery system.
• Falconer Print and Packaging will showcase its new designs for the drink and luxury packaging markets.
• Rapid Action will present the first hermetically sealed carton food tray, the Modified Atmosphere (MA) RapTray, extending shelf life and maintains product freshness.
• Schur Flexibles will highlight its SuperThin Laminates range, which use up to 30% less packaging material per kilogramme and increases its sustainability.
• Accrotrend will be offering visitors to its stand the chance to win a Formula One Driving Experience, by competing in it's interactive on-stand game 'Pack Stop'.
• Sirane Group will display it's Bag of Ideas, a steam-cooking bag, featuring two or more compartments that can be filled and sealed independently.
• Greenearth Food Packaging will showcase its brand-new range of oven-proof, biodegradable ready meal containers made from paper pulp.
• Kotkamillis will show its AEGLE™ range of Folding Boxboards and its ISLA™ range of Food Service Boards for disposable cups and plates.
• OAL will introduce APRIL EYE, its intelligent date code verification system, which is set to cut out food waste in the supply chain.
• Paper and cardboard packaging manufacturers, Graficas Salaet, will launch its new Black Pizza Plate and Step and Twist Tulip Cups.
• AG/CAD will present the DYSS X5 digital cutter and sheet feeder, featuring the latest K-CUT Vision software.
• Dantex Group will be introducing its PicoJet Digital UV Inkjet Press.
• Nth Degree will be showcasing its new TruPack range – the complete solution for creating colour accurate samples, mock-ups and prototypes.
• Envases Group will showcase its aluminium aerosol cans, screw neck bottles and shaped and debossed cans.
• Yorkshire Packaging Systems will present its Bollore display polyolefins, including the world's first bio-degradable shrink film.
• Advanced Dynamics will introduce a range of new systems, including an advanced PRO range.
• Delipac will be presenting its fully sustainable barrier packaging board, engineered to replace pe/plastic laminated barrier packaging.
• Brand empowerment specialist, API Group will be unveiling its 2018/19 Trends, outlining the upcoming creative packaging themes for the year ahead.
• New Vision Packaging will be demonstrating its range of printing techniques via a promotional chocolate box that will be gifted to all visitors of the stand.
James Drake-Brockman, Divisional Director of Easyfairs' Packaging Portfolio, concludes: "With the recent changes in legislation and consumer attitudes towards packaging, the industry is having to be more creative and innovative than ever before. This is why we are thrilled to see so many of our suppliers chosing to launch their new developments live at the show. Visitiors attend the show year-on-year to discover the latest innovations, and with over 100 launches taking place, this year is set to be our biggest and best yet.
"Those looking for inspiration will also have the opportunity to get hands on with the ten most exciting exhibitor products, as well as a selection of new technologies from non-exhibiting brands, in the new Innovation Zone. We can't for the doors to finally open on 28th February and hear that familiar buzz of a busy Packaging Innovations show. It really is not to be missed!"
More info: