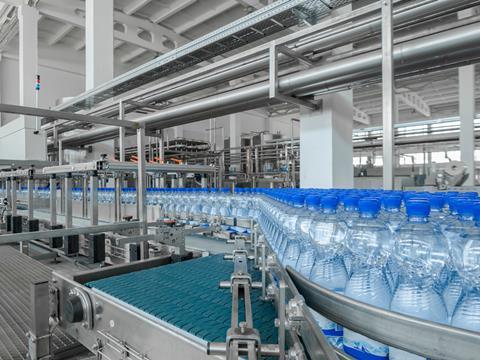 On the backdrop of blanket calls for elimination of plastics, major packaging industry stakeholders have reacted positively to the European Commission's holistic strategy, released yesterday, for integration of polymers into the Circular Economy.
"Harmonising and strengthening our waste management systems across Europe, in line with what has just been agreed by the EU in the WFD and PPWD, is rightly indicated as a key priority," commented Hans Van Bochove, Coca-Cola. "We are pleased to see Extended Producer Responsibility (EPR) recognised as playing a key part in strengthening packaging waste management in Europe, which EUROPEN has supported from the outset.
"EU minimum requirements for EPR will increase accountability for all private and public stakeholders. If implemented well, EPR and modulated EPR fees play an important role in creating incentives for producers' packaging design choices and boost innovation in the packaging supply chain."
Virginia Janssens, managing director of EUROPEN, was broadly welcoming. "The end-of-life phase of packaging is intrinsically connected with the functionality of the different packaging materials, as part of a packaged product," she said. "A life-cycle and evidence-based approach is well captured in the Strategy and will remain fundamental in its ensuing actions. We will further contribute with holistic and harmonised solutions and to help avoid unintended consequences on, e.g. packaging materials, products, regulatory frameworks, value chain actors including consumers, food safety and consumer health, food waste and the Internal Market".
EUROPEN also endorsed the goals set out in the Plastics Strategy to build awareness among consumers and its recognition of the need for a multi-stakeholder effort to further promote correct disposal behaviours to reduce littering.
Tetra Pak took the opportunity to announce its own sustainability goals, including working with partners to ensure that by 2030 recycling solutions are in place for all components of beverage cartons so they can be fully recycled across Europe; substantially increasing its use of bioplastics; and adopting recycled plastics once they are approved for use as a food contact material.
Dennis Jönsson, president and CEO, commented: "Although around 75 per cent of our packaging is made from paperboard, we also use plastics as a protective layer and to produce the package openings. The EU's Plastics Strategy is an important step towards a low-carbon Circular Economy based on recycling, renewables and responsible sourcing, and we are ready to make our contribution as a leading food processing and packaging provider.
Similarly, PlasticsEurope timed the publication of its 'Plastics 2030 - Voluntary Commitment' to coincide with the EU Strategy. This voluntary commitment focuses on increasing re-use and recycling, preventing plastics leakage into the environment, and accelerating resource efficiency.
According to the Commitment, European plastics manufacturers are committed to ensure high rates of re-use and recycling with the ambition to reach 60 per cent for plastics packaging by 2030. This will lead to achieve our goal of 100% re-use, recycling and/or recovery of all plastics packaging in the EU-28, Norway and Switzerland by 2040.
Another important pillar of Plastics 2030 are the activities for the prevention of plastic leakage into the environment. PlasticsEurope will continue setting up educational projects across Member States to increase awareness on sustainable consumer behaviour. It will strengthen the industry programme to prevent pellet loss (Operation Clean Sweep®) by increasingly involve the entire value chain, including transport and logistics. Lastly, PlasticsEurope will launch new research activities to complete knowledge gaps on the most common plastic items being littered in the marine environment, with a view to identify suitable solutions.
PlasticsEurope has undertaken to complement these efforts with other actions aimed at enhancing plastics' resource efficiency and accelerate innovation for circularity. This will involve further research into alternative feedstocks, more frequent updates of product Life-Cycle Inventories and Environmental Product Declarations, the publication of extended waste data, new eco-design guidelines for plastic packaging, and standardisation of industrial best practices and methodologies.