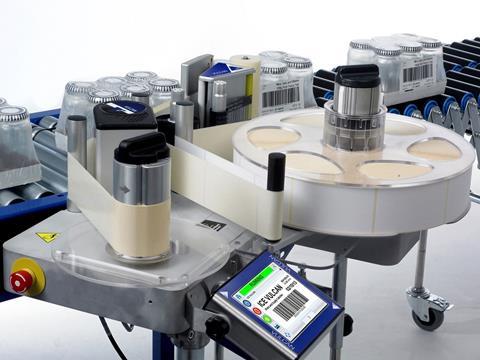 Interactive Coding Equipment (ICE), experts in Coding, Marking and Labelling is set to showcase its revolutionary Vulcan Print and Apply labeller at Label & Print 2018 (Stand K7).
The event, which takes place at the NEC arena in Birmingham on the 28th February – 1st March, offers visitors the opportunity to see the latest labelling technology in action, learn about the latest trends and meet industry leaders.
The ICE Vulcan is the first of its type to print and directly apply the label to a pack – both traded unit boxes and shrinkwrap packs - in one continuous motion without the need for a tamp applicator or compressed air. This means the machine can print at the speed of the line, even when packs are very closely spaced, without ever missing a pack.
Among its unique benefits, the ICE Vulcan offers 80% fewer wear parts for reduced maintenance requirements, electronic label supply that automatically adjusts and maintains tension, and clutchless thermal transfer ribbon drive. A compact design and small footprint means the machine can fit easily into existing packing lines.
Chris Simpson, Managing Technical Director at ICE, comments: "Since its launch, the Vulcan has helped manufacturers speed up the slowest and most labour intensive part of the production line through automation.
"We look forward to demonstrating the key benefits of the Vulcan at the show, as well as the additional front of pack and corner wrap applications."
More info: