Date: Wednesday 24th May 2023
Time: 14:00 (GMT) / 15:00 (CET)
Event Overview
The price of energy is skyrocketing, driving up the cost of glass packaging and dramatically reducing supply. With energy costs now trending between 10 to 20 times above typical prices and reports that some glass foundries are at risk of closing, soaring energy costs could soon make glass unattainable.
For brands and producers looking to break free from fluctuating market conditions, PET offers a more reliable long-term supply, a lower carbon footprint, and being 8 to 10 times lighter than glass, drastically reduces logistics, material and production costs.
Join our webinar to learn:
The benefits of PET and why it's today's material of choice
Best practices for converting your existing glass packaging to PET
Design possibilities and real-life success stories
How working with Husky can enable a smooth transition
Meet Your Speakers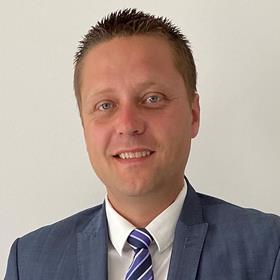 Arnaud Pellet
Business Advisor
Husky Technologies™

Arnaud Pellet is Business Manager at Husky Technologies, responsible for driving PET business growth through proactive prospecting of opportunities with existing and prospective customers. Having joined Husky in 2010, Arnaud has held a number of positions throughout the company in the areas of sales, engineering and business development and has close to 15 years of industry experience. He holds a Bachelor's Degree in Mathematics, Chemistry and Biology, a Master's Degree in Materials Science and Engineering, and BSc in Plastics Processing, and Plastics Processing engineer diploma at ISPA, France.
Meet Your Host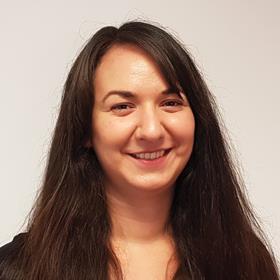 Libby Munford
Editor, Packaging Europe
Libby has worked as a journalist and editor at Packaging Europe since 2010. During that time she has accumulated extensive experience as a writer, reporter and speaker and expertise across the packaging value chain's technological and strategic demands.


About Husky Technologies™

Discover more about Husky Technologies™: www.husky.co/en/
Since 1953, Husky TechnologiesTM has been pioneering technologies that enable the delivery of essential needs to the global community with industry-leading expertise and service. A global leader, Husky is powered by teams of exceptional people in more than 40 locations with valued customers who operate in over 140 countries. By focusing on sustainably sourced feedstocks, material reuse and exclusive use of medical-grade polymers, Husky continues to be committed to enabling the circular economy now and into the future.