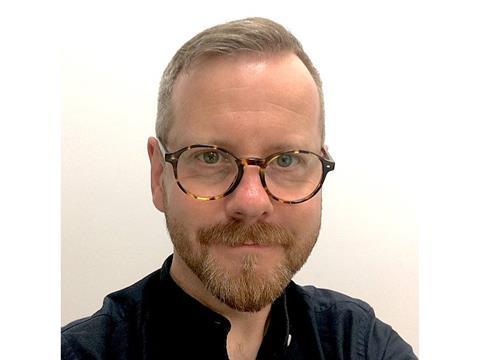 David Stewart, ColourLab Account director at Schawk, takes a look at three approaches brands are taking to create sustainable packaging design that supports the needs of modern consumers.
According to Coherent Market Insights, the global industrial packaging market holds a revenue of US$56.8 billion and is projected to reach US$ 97.2 billion by 2025 — segments like construction, pharmaceutical goods, packaged food and beverage will aid industrial packaging with new opportunities.
In today's highly competitive retail environment, brands have to innovate if they are to be successful. This could be with new and exciting products that catch on to a market trend or with advertising that captures the imagination of the intended demographic.
More often than not, it's the development of clever and unusual packaging that helps a product standout. Below, we outline three approaches brands are taking to create sustainable packaging design that supports the needs of modern consumers.
Increase usability with multifunctional packaging
There was a recent promotion from a leading sportswear manufacturer where they replaced the shoe box with a printed fabric bag that could be reused once the running shoes were unpacked.
This also had the added kudos of being environmentally friendly. It saved the brand over 8,500 tons of paper and won a Dieline award in the process.
The environmental effect has had a heavy influence on recent innovations in packaging, with biodegradable and even edible materials being developed. We're also seeing plastic packaging that can be repurposed after its initial use — the idea being that it doesn't end up in our oceans!
Consider sustainable packaging materials.
Eco-fashion is the movement of attempting to minimize the impact on the environment by using thoughtful materials while also keeping in mind the working conditions of creators and social responsibility. This consumer trend is also driving evolution in other industries including food and beverage, retail, and printing and packaging.
By using innovative techniques and materials, packaging serves a whole new sustainable purpose. Materials like bamboo for toothbrushes and glass bottles for toothpaste containers have entered the marketplace to replace harmful plastics.
While some regions have proposed plastic bans, brands are increasingly looking for ways to reformulate their product packaging to meet the needs of sustainable-thinking consumers. Take for example plastic straws — consumers now prefer using biodegradable or renewable plant-based products to sip their favorite beverages. Nestlé recently announced they will start eliminating packaging plastic straws next month, and Coca-Cola Amatil (Coca-Cola's bottler and distributor for APAC) stated they will end its distribution of single-use plastic straws and stirrers and switch to recyclable paper straws over the next two months.
"Without diversity, creativity remains stagnant" – Edward Enninful
In the grocery aisle, many consumers have turned to reusable tote bags to shop for everyday needs. CPG companies need to understand and respond to the priority consumers put on reducing their carbon footprint in a creative way that stands out from the competition.
Take an environmental stance.
Another way brands are addressing consumer's demand for eco-friendly packaging is by supporting a cause. For example, Coca-Cola recently took a social stance with their new "World Without Waste" vision, which is a plan to collect and recycle the equivalent of every bottle or can it sells globally by 2030.
PepsiCo North America is also aiming to design 100% of their global packaging to be recyclable, compostable or biodegradable by 2025.
How can your brand address these new packaging challenges?
With all this inventive and ground-breaking ingenuity becoming more common place, the next hurdle for these forward-thinking brands is maintaining their brand colour integrity on materials that might not have been considered previously.
Schawk ColourLab has the ability to produce physical and digital standards for the more common packaging processes like Litho, Flexo and gravure, printed on paper, cardboards and films. But it can also manufacture colour standards for plastics, textiles, ceramics and metal.