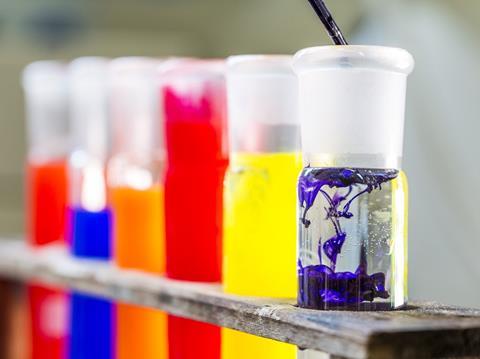 In just a decade the biggest driver of colour trends for branding and packaging has moved from fashion to social media, according to designers, with technology predicted to become the biggest influence by 2030.
This rapid pace of change has been identified by 500 designers who were questioned by industry experts, customers and fellow creatives on what determines colour trends today.
The Progressive Palettes Report by specialist papermaker and experts in colour James Cropper, found that just ten years ago designers considered fashion to be the key driver of colour trends, but today they say social media is now the driving force.
Looking to the future, thirty per cent of designers predict that technology will be the foremost influencer within a decade.
Exploring the more short-term influences currently impacting colour choices for brand identity and packaging, designers cited personalisation, Brexit and the Trump era, the unboxing trend, sustainability and the gender debate as the top five.
Phil Wild, CEO for James Cropper, said: "What can't be overlooked is the pace at which influence changes when it comes to colour, or the impact of external factors such as politics or an increased consciousness of the environment.
"The Industry has so far successfully shifted on its axis to stay ahead of the game, whether it be through design, methods of bespoke colour creation, sustainable materials or manufacturing processes. To keep momentum, it's essential we continue to invest and innovate."
Mark Starrs, Master Colour Blender at James Cropper adds: "The narratives expressed by the design community, in our experience, are spot on. Palettes are now progressive, political, environmental, and as ever, personal."
The research also revealed that for the majority of designers (80%), consumer desire for individuality and personalisation is having a significant impact on the colour choices brands are making today.
Mark Starrs comments: "Brands are using personalisation to connect to consumers and attach more meaning to their product or offering. Whether it's monogramming at the point of purchase or tailoring colour on demand, there are more bespoke options than ever before. Our colour lab holds around 4,000 live shades that can be produced with some 200,000 colours stored electronically in our database, so we create almost any colour. We've had designers come to us with jewellery, wedding dresses, leaves and even a skirting board for us to colour match – and it's entirely possible.
"It doesn't stop at colour. Paper and packaging can be entirely bespoke too, from the individual fibres selected to create a paper recipe to the ways they're engineered, coloured, converted and embossed. The creative possibilities are endless, enabling us to take our bespoke solutions to the next level."
Phil Wild concludes: "We work with a multitude of designers directly, but the nature of our business means that we don't always get the opportunity to talk to every creative that uses our product; which is why we've invested in asking the design community for their opinions. To hear directly from them on what is driving colour trends now and in the future, along with insights on how the landscape is changing is invaluable and industry-defining. We'll be sharing our extensive findings over the coming months, exploring topics in greater detail."
James Cropper's PROGRESSIVE PALETTES REPORT will be free and released in full at the LuxePack Monaco event in October 2019, as well as being available to pre-order here from May 2019. It will include insights from leading peers, customers and industry experts across a range of topics exploring the modern context of colour.
As well as curating questions for designers as part of the research, experts from multiple industries including Tracy Sutton, packaging design and sustainable brand expert, Lee Carpenter, packaging lead at ethical cosmetics company Lush, Vincent Villiger, former Burberry creative director, Elayne Cousins of the IDP group and Darren Seymour, head of creative at Keenpac, will also contribute in a series of opinion pieces.