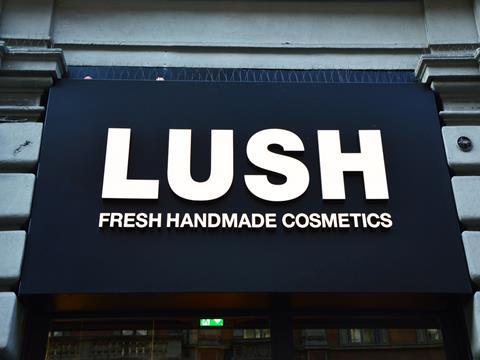 You were talking about taking strong action on climate change. Could you explain this to our readers?
The UN runs the Intergovernmental Panel on Climate Change (IPCC), which has recognised that there will be a point where catastrophic changes will take place on our planet if we have a two-degree change in global temperature. This is why people talk about supporting the Paris Climate Agreement, which advocates for the use of science-based targets as a methodology to calculate what your carbon reduction should be.
I'm a buyer, not a scientist, so from my perspective this means making sure that our sustainable actions have positive impacts and ensuring that we decide on an approach that has also been chosen by countries, scientists and businesses as a reasonable and good approach to take.
Do you think the groundswell of public opinion has influenced Lush's sustainability efforts or vice versa?
I think it's a combination. We have cared about our carbon footprint for a very long time. That being said, everyone around the world is being faced with climate change and it's in everyone's life, so I wouldn't say we had anything to do with the "grand awakening". What we like to provide is a product our customers can feel good about, where they know that we care deeply about climate change and that Lush as a brand is doing everything we can in our supply chain to help mitigate it.
Do you have a message for the packaging industry?
The value that packaging suppliers bring is their expertise, and we have worked extensively with all our packaging materials. So, I think the drivers of a circular economy, recyclability and use of recycled materials at high quality in products comes down to the packaging manufacturers really stepping up and helping businesses and brands get to where we need to be. I just want to buy the materials and I need them to be of great quality, but I will a guaranteed market forever if you can do that for me.