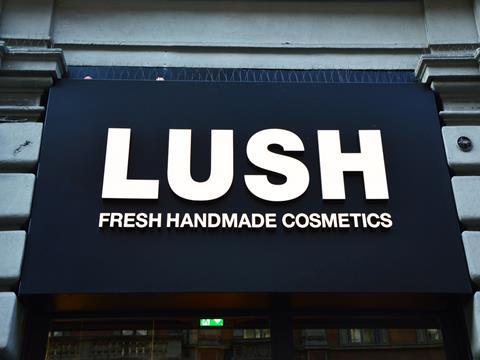 Fin Slater caught up with Heather Deeth, Head of Ethical Buying at Lush to talk about responsibly sourced materials, the drive towards circularity, and putting ethical core values at the heart of a successful business model.
Tell us a bit about yourself and what you do at Lush
I'm the Head of Ethical Buying at Lush Cosmetics North America, which means I manage the wonderful people at Lush who take care of all our supply chains of raw materials and all our packaging items. My team cares deeply about where those materials are coming from, the communities that they're coming from and the environmental impacts that they have.
Could you tell our readers about the Lush Core Values and how they work in practice?
Lush has been a values-driven business since we started 24 years ago, we've really honoured these values since the start.
The first one is fighting animal testing. We've had a long-standing policy against animal testing – we've campaigned endlessly but there's still a lot of work to do on this front.
We believe in having fresh cosmetics, which means always telling customers when our products are made, who they're made by and putting the face of that maker on the product.
We also believe in ethical buying, whereby we ensure that the ethical integrity of the supply chain is intact. There's a lot of challenges around labour, supply chains, and environmental footprint – the industry is well aware of this.
We're 100% vegetarian and 89% of our line-up is vegan. This used to be very difficult to achieve, as many cosmetic ingredients are animal-derived – something which not many people know. So, this is something we've worked very hard at over time.
Everything is handmade, which means that we provide a lot of jobs, especially going into our peak season. We're predicting that this will become even more important in the future, as we begin to see the emergence of more AI and robotics.
Our last core value is naked products, which is a cheeky name we've put behind all of our products that have no packaging because it's a really nice, friendly way to say that there's no packaging.
How does ethical buying factor into packaging itself?
In ethical buying, we touch mainly on where the packaging is coming from and we also do a little bit of design work. So, when we look at lightweighting all of our packaging for example, whether it's our clear PET bottles or our polypropylene black pots, we work to ensure the quality remains intact. We also do work around trialling ocean plastic in our packaging.
It used to be that all our black pots came from Asia because there was no supply chain of recycled content here in North America. This meant a lot of work on our side to develop a manufacturer in our territory who had the capacity to work with recycled materials. You've been a bit further ahead in Europe, and everyone has been talking about how the recycling infrastructure in the US has been poor. So, when we have a mandate that we're only buying 100% post-consumer recycling, this meant we really had to develop the supply chain from scratch. This was a three-year project, which is why I always say that it takes time to get these projects up and rolling.
First, we had to find a manufacturer for our black pots and then we had to ask where the plastic was coming from, so we could ensure top-level supply, quality, and provenance. And if it was coming from Asia then that didn't really work for us. So, we really cared about where the feedstock was coming from because we wanted as small a footprint as possible in all our supply chains. All the plastic used by our manufacturing facilities in Vancouver now comes from the Western Seaboard of North America – this is 100% post-consumer recycled content, which we have traced back.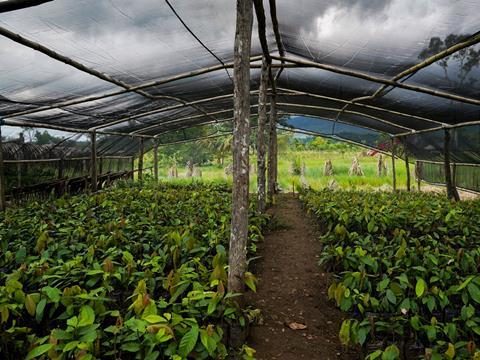 You were talking about taking strong action on climate change. Could you explain this to our readers?
The UN runs the Intergovernmental Panel on Climate Change (IPCC), which has recognised that there will be a point where catastrophic changes will take place on our planet if we have a two-degree change in global temperature. This is why people talk about supporting the Paris Climate Agreement, which advocates for the use of science-based targets as a methodology to calculate what your carbon reduction should be.
I'm a buyer, not a scientist, so from my perspective this means making sure that our sustainable actions have positive impacts and ensuring that we decide on an approach that has also been chosen by countries, scientists and businesses as a reasonable and good approach to take.
Do you think the groundswell of public opinion has influenced Lush's sustainability efforts or vice versa?
I think it's a combination. We have cared about our carbon footprint for a very long time. That being said, everyone around the world is being faced with climate change and it's in everyone's life, so I wouldn't say we had anything to do with the "grand awakening". What we like to provide is a product our customers can feel good about, where they know that we care deeply about climate change and that Lush as a brand is doing everything we can in our supply chain to help mitigate it.
Do you have a message for the packaging industry?
The value that packaging suppliers bring is their expertise, and we have worked extensively with all our packaging materials. So, I think the drivers of a circular economy, recyclability and use of recycled materials at high quality in products comes down to the packaging manufacturers really stepping up and helping businesses and brands get to where we need to be. I just want to buy the materials and I need them to be of great quality, but I will a guaranteed market forever if you can do that for me.