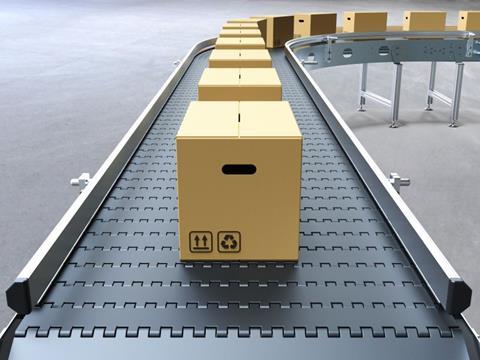 H.B. Fuller Company has announced the launch of its latest low temperature hot melt adhesive, Advantra® LT 9135.
Packaging production lines adopting the new product can expect to use 15% less adhesive than other low temperature solutions. Coupled with a safer, more energy-efficient 130°C tank operating temperature, a manufacturer running 30 packing lines could see significant annual savings versus using standard hot melt adhesives.
High-speed, high-volume lines will typically exert stress on any adhesive joint. Ivory in colour and delivering superior adhesion, Advantra® LT 9135 achieves strong bonding quickly, even with minimal compression. The product's rapid setting time makes it ideal for fast moving e-commerce and on-demand product packaging lines, including frozen, chilled and ambient food products. Creating a bond with heat resistance up to 60°C, Advantra® LT 9135 is ideal for a wide range of applications.
Together with this, start-up times to begin running packaging lines using Advantra® LT 9135 are minimal. Adjusting hose and nozzle temperatures allows the optimum quantity of melted adhesive to be applied efficiently, minimising waste and reducing costs. An excellent heat stability also ensures clean running on the machine.
Comments Elizabeth Staab, packaging marketing manager for EIMEA, "Increasingly, manufacturers are recognising the energy and environmental savings and the staff safety benefits of adopting low (sub 130°C) adhesives. The introduction of Advantra® LT 9135 offers a reliable, low temperature solution for even the most demanding, high throughput packaging lines."
Packaged in manageable 13kg bags, Advantra® LT 9135 ensures injury-free lifting and carrying.