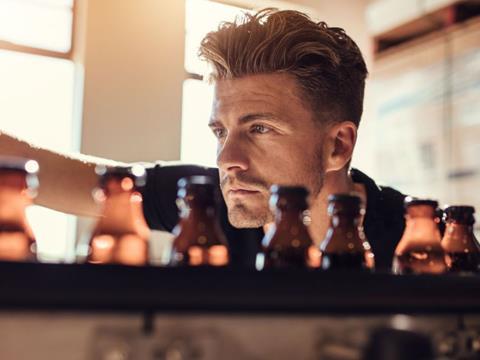 H.B. Fuller's adhesive range and expertise opens up new opportunities for those operating in the brewing and beverage industry – both in terms of creative labelling and performance on the production line.
The global adhesives company is asking brewing and beverage customers to discuss their labelling challenges at drinktec 2017.
"With so much global expertise on tap, and with a comprehensive and flexible range, we can offer our customers many adhesive options," says Crjstians Porcheddu, End-of-Line Packaging and Labeling Business Manager at H.B. Fuller. "Competition within this industry is fierce, and we believe our labelling solutions provide greater value to bottling companies. This is why we are launching our limitless labelling concept at drinktec – to help brands be more creative in all aspects of their labelling, deliver production line efficiencies and be assured of the quality of the final output."
Greater freedom to make an impact
Today's highly competitive retail climate means that brands need to have real visibility, standing out from their competitors on the shelf and grabbing consumers' attention. H.B. Fuller's complete offering for those using labelling solutions in the brewing and beverage market has been designed to help customers remove barriers, stretch the limits, and support them to work in a more flexible, creative and profitable way. "H.B. Fuller is helping customers innovate through the use of our wide range of advanced labelling adhesive technology, our global expertise, and our testing facilities in Germany. By connecting with us, businesses can go beyond previous design and production limitations and let their imagination soar," says Porcheddu. "Our Adhesive Academy in Lüneburg, Germany, is a world-class hub of adhesive expertise, where customers can test new processes, materials and labelling approaches off line, without having to halt their own production."
Questions answered
At drinktec, H.B. Fuller will offer customers access to top labelling adhesives industry experts, and explain more about how the company can provide a new-found production freedom. Says Porcheddu, "Our staff are ready and eager to discuss customers' labelling challenges – and to show them how our adhesives can provide more opportunities for them than ever before."
H.B. Fuller's labelling adhesives can be seen at drinktec, Hall A2, Stand 127.
More info: