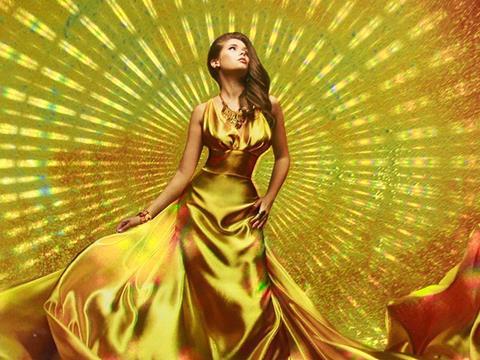 An eye-catching design for an annual calendar and supporting materials has won the Best Applied Decorative/Packaging Product award at the Excellence in Holography Awards 2017.
The Hazen 2017 calendar and supporting six panel brochure and folder, features rich, graceful and elegant printed patterns, pearlescent and metallic coatings that glisten on the surface of paper.
The proprietary imaging processes used by Hazen, produce papers than can be optimised and customised by in-house designers to produce three-dimensional and truly holographic shapes and complex artistic designs.
Also commended in the same category was Holostik for its Magnum. This secure hologram incorporates a portfolio optical of features including: full visible dynamic effects, emboss effects producing depth, kinetic effect, a Fresnel effects, 2d/3d effects, 3D text, a gradient effect, animated flower and text, and an animated covert laser readable effect together with many other features.This year's Excellence in Holography Awards attracted a record number of entries as the industry marks 70 years since the invention of the hologram. More than 50 entries were considered for the awards, which are organised by the International Hologram Manufacturers Association (IHMA).
Manoj Kochar, chair of the IHMA said: "It's fitting that in our 70th anniversary year, the winners have demonstrated once again the highest standards of quality, creativity and technical ambition.
"There have been some tremendous entries and our best wishes and congratulations go out to all those whose achievements have been recognised at this event."
The awards took place at the Holography Conference in Barcelona, Spain and saw leading holography companies gather to recognise excellence and cutting-edge technology.
Winner of the Brian Monaghan Award for Business Innovation went to Paul Dunn for his outstanding contribution to the industry. Paul has a long career in the optical security industry and has been involved in many new product and technology developments. This award recognises his contribution.