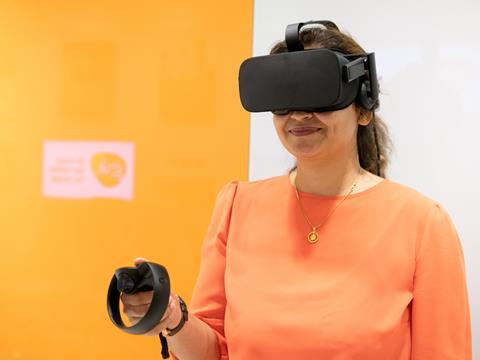 Tim Sykes visited GSK Consumer Healthcare's London research facilities to inspect the newly launched European Consumer Sensory Lab and the co-located Shopping Science Lab in London and find out how research into end-users is delivering valuable packaging insights and competitive advantage.
According to GSK, the new Consumer Sensory Lab (CSL) aims to understand consumers' sensory preferences, working alongside the existing Shopping Science Lab (SSL) to understand consumer preferences and behaviours throughout the product development process, all the way to the bathroom cabinet. The location of both labs in one facility is believed to be the first of its kind in Europe and can be seen as a manifestation of the GSK Consumer Healthcare focus, articulated this year by CEO Emma Walmsley, on 'innovation, performance and trust'. The facilities are certainly packed with impressive technology, including two remarkably realistic retail spaces with eye-tracking to measure impact on shelf, more eye-tracking cameras to analyse the effectiveness of graphics and messages on packaging, and video content on a variety of screen types; there is biometric software that interprets facial expressions, galvanic skin detectors that log the electrical trace of emotional responses, and ("probably") the largest touch screen in Europe, on which virtual stores can be rearranged and redecorated at the swoosh of a hand.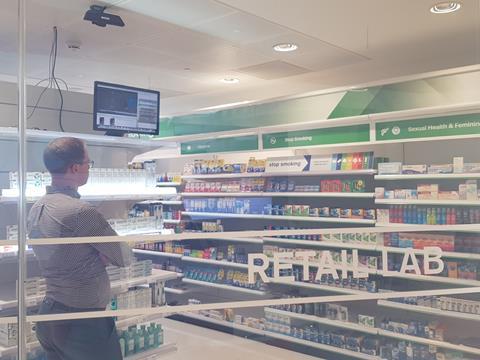 The upshot is that GSK's dedicated team of sensory and consumer scientists can assess a range of conscious and subconscious reactions to products during the development process and use this data to quickly translate insights into product improvement and new product development. There are also collaboration spaces, used both internally and for discussion of learning about the shopping environment with partners.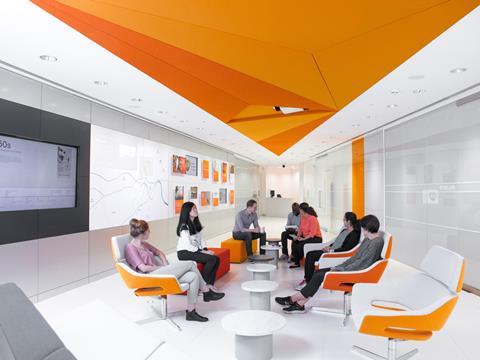 Together, the facilities have the capability to substantially accelerate the packaging development process. "We can bring in our business teams to the SSL, run through some new designs, and then test their effectiveness with shoppers the following day," Crispin Haywood, shopper science lab director, told Packaging Europe. "But we can also invite retail partners to engage and collaborate. It's a space in which we can have a two-way dialogue: retailers can talk to us about their challenges and we can share the discoveries coming out of our research, leading to more effective signage, shelf arrangement, etc."
Much of the new Consumer Sensory Lab's activity (including work with consumer panels selected for their elite sensory perception in benchmarking taste, texture, smell, etc.) focuses on product formulation. However, here too packaging development plays a significant role – and it's one of the areas in which the co-location of shopper science and consumer sensory laboratories deliver valuable synergies. "Where shopping science delivers intelligence on the shelf impact of cartons and other packaging formats, the CSL is there to provide feedback on consumer's interaction with primary packaging," commented Sally Loughlin, senior director, consumer and sensory innovation, at GSK Consumer Healthcare. "We do a lot of testing around packaging functionality, including areas such as actuation and ergonomics. While it's too soon to speak of concrete innovations that have benefited from these labs, we can say for sure that the development of new formats such as the no-mess cap recently launched in Germany would have been significantly accelerated had these facilities existed earlier."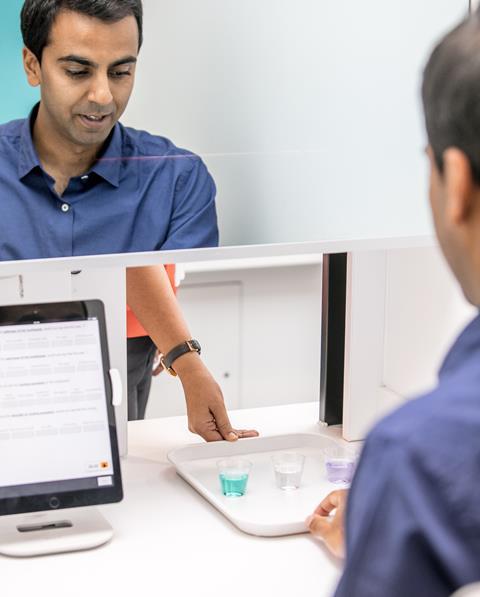 The foundation of a European facility in Brentford, London, reflects the success of GSK in New Jersey, USA, where an analogous facility with consumer and sensory research capabilities has prompted changes across a range of product lines and led to breakthrough innovations. Along with the combined Consumer Sensory, Shopper Science and R&D Lab in New Jersey, there is also a Shopper Science Lab in the GSK Asia House in Singapore. The company now hopes that the new UK-based combined laboratory will be key to understanding consumers in this region.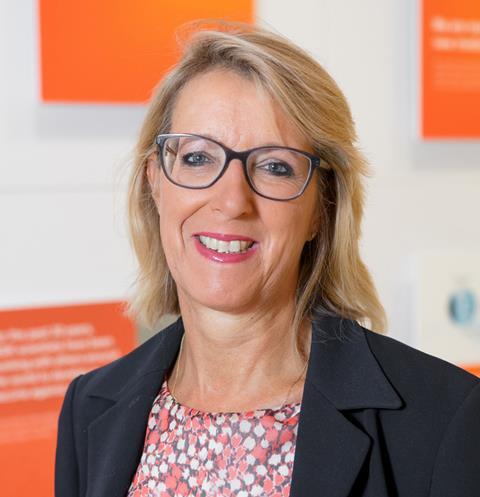 "We are delighted to launch our Consumer Sensory Lab which will help us understand the needs of consumers in Europe more widely in a way that simply wasn't possible before when using household products," said Sally Loughlin. "An immense amount of product testing goes on behind the scenes here each day and the CSL, working in tandem with our SSL, allows us to understand the needs of consumers all the way from the lab bench to first use. Operating for the first time on the same site, these facilities will provide substantial consumer insight, which will allow us to refine the items we offer for many years to come."