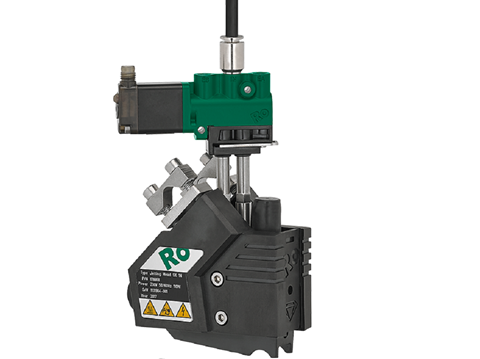 The integration of adhesive systems into machines – not only physically, but also technically via an interface – will be a highlight of the trade fair. The technology enables central management via the machine control – even per remote access using a smartphone or tablet. Moreover, all required information is transmitted in real time to the control. Thus, the adhesive systems are ready for the "Industry 4.0" concept and enable a prompt response as well as predictive and preventive maintenance. The focus on Industry 4.0 already now is no remote prospect for Robatech anymore, but can be lived here and now.
Packaging can be sustainable too
And with the focus already on the future, Robatech offers furthermore green adhesive application solutions to enable efficient use, reduce waste and to help preserve natural resources. With the AntiSlip Gluing solution for pallet stabilization, a hot melt adhesive application directly onto the packaging units is ensuring a stable pallet. With this method also the need of wrapping it with plastic foil and intermediate layerpads is reduced significantly. Hence, resources can be saved, and costs reduced.