Date: Tuesday 28th November 2023
Time: 09:00 EDT / 14:00 GMT / 15:00 CET
Event Overview
This detailed session will explore the many benefits of using aluminum in flexible packaging, with a special focus on low carbon aluminum, recycled content, sustainable sourcing, and what's next for this industry.
We're excited to host a group of expert speakers from Constantia Flexibles, Nespresso, and Speira, all well-respected in their areas.
We'll start with Constantia Flexibles talking about the key features and advantages of aluminum, highlighting its adaptability and eco-friendly nature. Get ready to discover innovative sustainable solutions, showing what this remarkable material can do.

Then, Nespresso will share their experience in becoming more sustainable, especially through using more recycled content. This part of the webinar will help deepen your understanding of how aluminum can be part of more sustainable practices.
To wrap up, Speira will share their deep knowledge about getting aluminum in a sustainable way and how low carbon aluminum is the next step in sustainable packaging. Their insights will show the importance of getting materials sustainably and how this helps the planet.
This webinar will give you a full picture of how aluminum is used in flexible packaging. Those who join will learn a lot about the advantages of aluminum, how it's used sustainably, and what exciting developments we can expect soon. Don't miss your chance to learn from top experts and think about what the future of aluminum in flexible packaging might look like.
Learning Objectives
1. Understand the key sustainable benefits and features of aluminum in flexible packaging, including its adaptability and environmental advantages
2. Gain insights into the importance of sustainable practices in sourcing aluminum, with a focus on low carbon aluminum
3. Discover how recycled content use is being implemented in practice
4. Explore the future of aluminum in packaging, discussing upcoming trends, circularity, sustainable solutions
Meet Your Speakers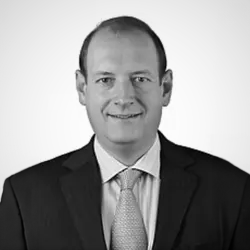 Dr. Martin Kornfeld
Vice President R&D Competence Center Aluminum, Constantia Flexibles
Martin Kornfeld, the Vice President R&D at Constantia Flexibles' Competence Center for Aluminum Foil and Foil Laminates, is at the forefront of packaging innovation. With the belief that staying ahead means proactive investment in R&D, Martin leads a team of experts, pioneering proprietary research and collaborative projects. In addition to his role at Constantia Flexibles, Martin has been an active member of the Flexible Packaging Europe (FPE) association, where he has chaired or vice-chaired the Scientific and Regulatory Affairs Committee for over 15 years.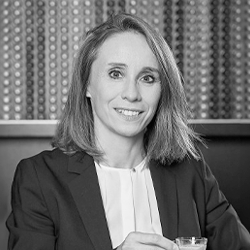 Marianne Neumüller-Klapper
Operations & Sustainability Director, Nestlé Nespresso SA
Marianne Neumüller-Klapper, serving as Nespresso Austria's Operations & Sustainability Director, leads crucial sustainability initiatives at the executive level. She champions social and ecological responsibility, focusing on communities, climate, and circularity. Her work encompasses supporting local farmers with financial stability, cutting carbon emissions across the value chain, and boosting Austria's capsule recycling rates.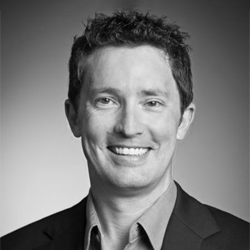 Shamus Donovan
Head of Sustainability & Environment, Speira

Shamus Donovan is a distinguished authority in the fields of Sustainability, Corporate Social Responsibility (CSR), Corporate Communications, and Environmental Management. Boasting an impressive career spanning over 15 years, he has driven enhancement projects with a global reach, impacting organizations across North America, Europe, and Asia. His expertise is marked by a deep commitment to ecological and social governance, guiding enterprises towards sustainable growth and ethical operations.
About Constantia Flexibles

Discover more about Constantia Flexibles: www.cflex.com

Constantia Flexibles is one of the world's leading manufacturers of flexible packaging. Under the guiding principle 'People Passion Packaging', 8,550 employees manufacture tailor-made packaging solutions at multiple sites around the globe. Many international companies and local market leaders from the consumer, personal & home care and pharma industries choose the sustainable and innovative products of Constantia Flexibles.